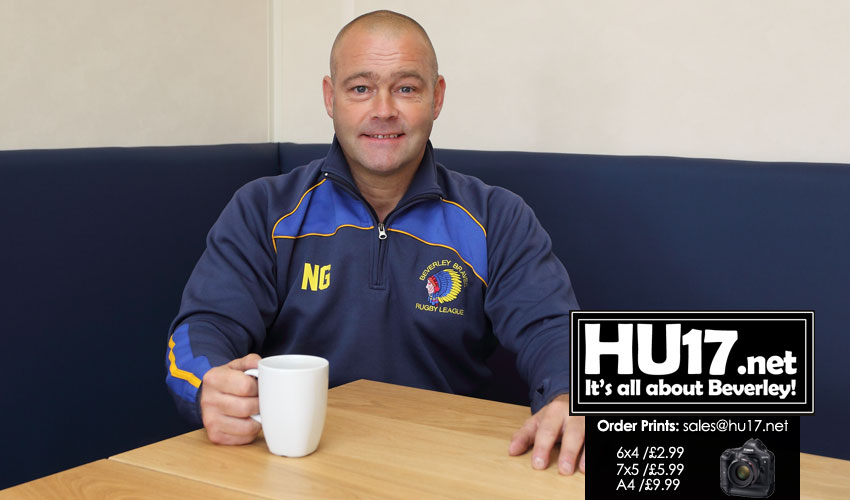 Beverley Braves Chairman Neil Gay is urging young people to come forward and try out the sport.
With the Rugby League World Cup due to be held in the UK and also the potential sport could return in spring, he feels now has never been a better time to get into rugby.
Speaking to Hu17.net Neil said;
"So many young people have been cooped up with little to do. I want to get those people out, in the fresh air enjoying the sport."
"With that in mind, we are inviting anyone between the age of 6 and 16 to come to the club and give rugby league go."
"Over the past few months, we have all seen how important exercise is. We have also seen just how important sport is to both their physical and mental health."
"As a club, we have never had so many registered players. We have just under 200 on our books fielding teams from U6 to U16s."
"Parents and guardians should also see this as an opportunity to help youngsters to get back to some level of normality. It has been a testing time for households with a lack of activities."
"We feel this is an amazing opportunity to put down the PlayStation controller, get out, get fit and make some new friends."
Boys & Girls Can Give Rugby League A Go Withe The Beverley Braves
The Beverley Braves certainly have plenty to offer. They have a host of fully trained coaches that have all the relevant checks and completing their safeguarding qualifications.
In terms of facilities, the club has its own dedicated clubhouse where they host regular training sessions and activities.
Neil added;
"Boys and girls are both welcome. We are entering a world cup year which will be hosted in the UK. Now has never been a better time to at least try out the sport."
"Our club has enjoyed a wealth of success too. We have a number of players who now train with Hull FC while we also have players who play at an international level."
"We would also like to reassure people that as a club we have implemented a COVID safe environment."
Anyone who is interested in giving rugby league a go can contact Neil on 07460 898724. They can also contact Michala Gaden on 07900 391027.
You can find out more about the club on Facebook by clicking here.