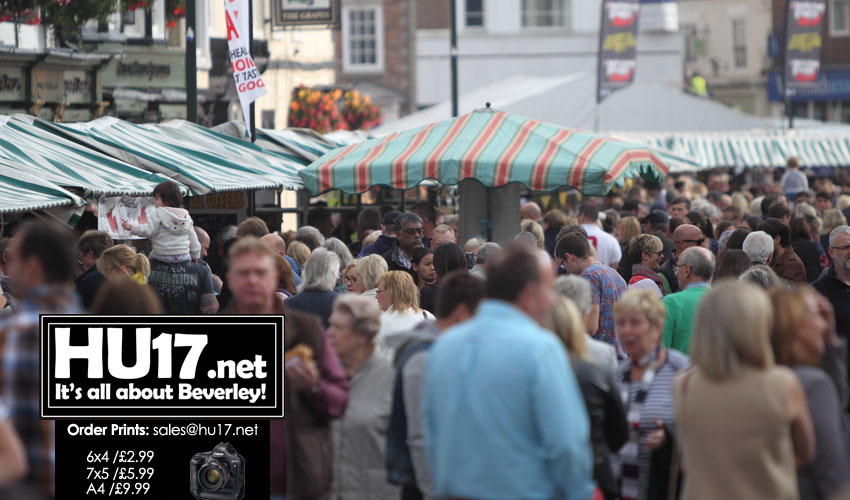 Beverley Town Council has confirmed that the 2020 Beverley Food Festival has been cancelled as a result of the COVID-19 pandemic.
They say that hosting such an event, which attracts around 10,000 is just too risky in the current climate.
News the event has been cancelled given the current climate is not surprising. However, the Town Council also say they hope by next year the event can return.
Speaking to HU17.net Cllr Denis Healy said;
"It is with great regret that the Town Council has taken the decision to cancel this year's Food Festival."
"Although the lockdown restrictions are gradually being lifted, it is clear that social distancing regulations will apply for many months to come."
"As a result, it would be irresponsible for the Council to organise an event which would attract many thousands of people to a confined area of the town when we know that the virus thrives in such conditions."
"Hosting such an event could possibly see the number of infections increased. Public health and safety has to be our primary concern in these circumstances."
"The economy is gradually coming back to life in Beverley, with social distancing measures in place."
"However, the Food Festival is one event where social distancing would seem very challenging. This is due to the number of stallholders and members of the public who attend."
Beverley Food Festival Joins Other Events Cancelled In Recent Months
"I hope that it might be a different picture by next year. We can restore the varied programme of events that Beverley Town Council usually does so well."
Beverley Food Festival joins the ever-growing list of events that have been cancelled in recent months.
The Classic Car Show, Ladies Days and also the World Cycling Championship have all called off. Beverley Festival of Christmas is the last remaining key event in the town's diary. This due to happen in December.
Run by East Riding of Yorkshire Council they say they are yet to make a decision if the event will go ahead.