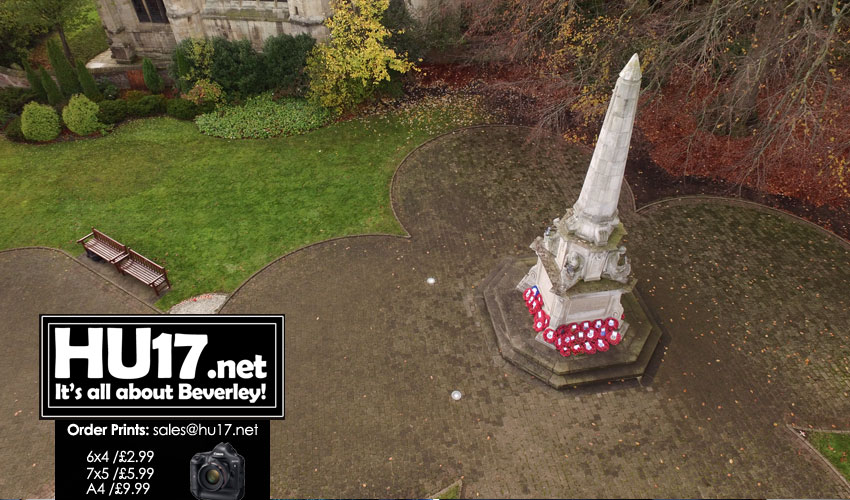 Beverley Town Council had big plans to commemorate this special 75th anniversary of VE Day along with many other organisations, groups and churches within the town. Due to the present pandemic of Coronavirus, all these activities had to be cancelled.
However, this does not stop them from commemorating and celebrating this special occasion in our own homes following the government regulations 'Stay at Home – Protect the NHS – Save Lives'.
The Mayor of Beverley, Cllr Duncan Jack and Beverley Town Council encourage residents to commemorate and celebrate the 'Beverley Virtual VE 75 Day' and join in within your own home by following the virtual VE 75 Day and its home or on your own doorstep activities.
The community is still there but we need to commemorate this special day in a safe way by staying at home.
The most monumental event from the past that still survives in living memory is arguably the Second World War. Never before had events that were initially taking place overseas, directly affected our homeland to such an extent. The Second World War ultimately helped to shape the world we live in today.
At times of remembrance, the line ''We Will Remember Them'' is solemnly spoken and remember them we will, not just those from our own and many other nations who fought against the forces of Hitler, but also the events themselves. But with the indomitable spirit our country possesses, wartime life continued, from the major events, such as falling bombs and the fear of invasion, to everyday occurrences ranging from making rations last, digging for victory, to drawing the blackout curtains.
Beverley like any other town in the country was affected by the war. It saw many brave local men and women taking part in battles thousands of miles from home. Bombs fell on Beverley along Flemingate and on Cherry Tree Estate and gunfire from enemy aeroplanes rattled off the cobbles of Saturday Market Place. From the Westwood, the sky could be seen glowing red and orange in the distance as nearby Hull became a victim of the blitz.
Beverley commemorated the 60th VE Day anniversary in 2005, with a full programme of events and activities, such as Swing Bands, singing, dancing, teas parties and picnics, fancy dress, games, an open-air church service of 'Remembrance' and a very poignant military parade with a veterans march past, which brought a tear to the eye, and a smile too.
The Veterans proudly led the military parade and collected their Veterans badges from the Mayor of Beverley, at the time, Cllr Duncan Jack, who is also the current Mayor.
The town also published a book, A Collection of Local Memories full of stories and anecdotes, bringing the times of the 1940s to life in Beverley. The stories were provided by local people and some were retold by their descendants. Looking around Beverley today, we can only imagine how things used to be.
Imagine a Saturday night with the pubs of Beverley town centre with blacked-out windows and empty bars as the wail of the air raid siren cries. Imagine the shops on Toll Gavel and Butcher Row as smaller, family-owned businesses selling rationed goods with posters in the windows encouraging the fight for victory.
Imagine Saturday Market Place after peace had been declared following Victory in Europe and Japan and the streets draped in bunting and crowded with townsfolks laughter, song and dance. There would be people there who had mourned loved ones, killed in action, but also celebrating that the world had been liberated from the grip of the war, and peace reigned again across the land.
VE 75 will reflect and commemorate in that true community spirit, which kept our town going through those difficult times of World War 2.
This is a rather sombre commemoration and celebration, in these unprecedented times of Coronavirus, where we must stay at home. However, Beverley Town Council invites you to listen and watch the 'Beverley Virtual VE 75' podcasts and vidclips, along with TV and radio stations to reflect, commemorate and celebrate all those that gave their lives for our future.
Join in, at your own home, make a poster and pop it in your window, take part in 'The Last Post' 2-minute silence at 11am, listen to Churchill's speech, Battles O'er and raise the Nations Toast to the Heroes of WW2 – 'To Those Who Gave So Much We Thank You' at 3pm, Join in with the Cry for Peace Around the World, ring out your 'Peace Bells' at 7pm and follow on with a sing-a-long in 'We'll Meet Again'.
For more detail go to www.beverley.gov.uk for the https://www.facebook.com/BeverleyVE75 'Beverley Virtual VE Day 75' podcasts details, or to rbl.org.uk/veday75 and www.veday75.org. When we look back at Beverley today, it is easy to forget what shaped it and brought it to this point in time.