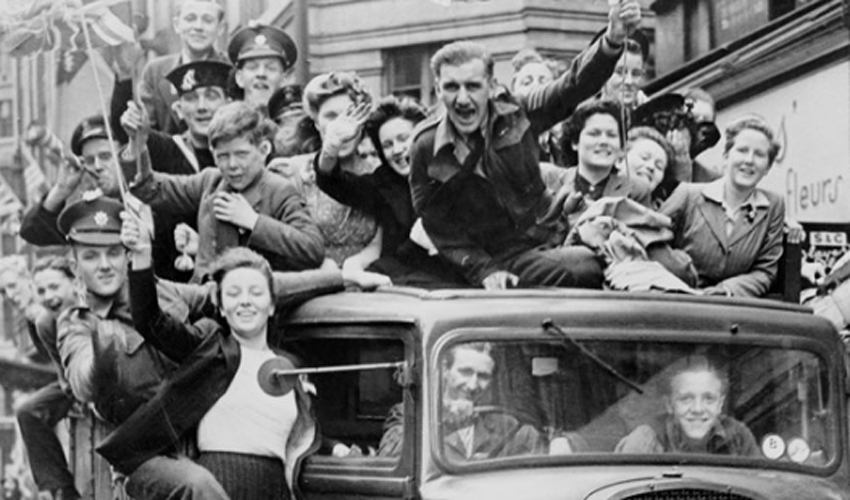 East Riding of Yorkshire Council is distributing grants from its VE Day Community Fund to help commemorate the 75th anniversary of VE Day.
The rural team within the council's planning department has supported projects proposed by 14 parish councils from the fund and the funding will allow the projects to take place in due course after COVID-19 restrictions are eased.
COVID-19 has affected the types of activity which could be supported by the fund, as town and parish councils and other organisations across the East Riding were planning to hold VE Day events involving social gatherings which were not able to take place.
However, the grant fund has still been able to support some projects which do not involve social gatherings and are not time-critical.
Grants to Kirk Ella & West Ella Parish Council, North and South Cliffe Parish Council, Cottingham Parish Council, Garton on the Wolds Parish Council and Wold Newton Parish Council will contribute to memorial bench projects, and every child in Wold Newton will also receive a souvenir coin.
Skidby Parish Council will receive a grant for the installation of a metal seat commemorating the occasion through relevant images cut into the seat back and an interpretation board providing information about residents from Skidby Parish who served in World War Two
.A grant to Seaton Parish Council will support a purpose-built metal bench with cut-out images of poppies to attach to the Millennium Wall, with two soldiers standing guard.
South Cave Parish Council's grant will contribute to the purchase and installation of a brass plaque at the War Memorial location in memory of soldiers who sold musical instruments from their brass band to pay for various laurel bushes around the village when they were deployed for services.
The parish councils in Welwick and Elstronwick are to use grants to buy commemorative mugs, and Ottringham Parish Council is to create a pocket remembrance garden for residents and visitors.
The grant to Tickton & Routh Parish Council is for soldier silhouettes and a wreath, and Sancton Parish Council requested a grant for a new Union flag for the village flag pole, and to contribute towards the creation of a memorial board with information about the village during the world wars and other historical notes.
Twin Rivers Parish Council is encouraging residents to have a street party in their own garden following the cancellation of its VE Day event.
Councillor Richard Burton, leader of East Riding of Yorkshire Council, said : "I am absolutely delighted that we have been able to set up this fund and distribute these grants to help commemorate this hugely important anniversary, despite the disappointment of not being able to hold any gatherings or events.
"These grants will all lead to lasting memorials to VE Day in different ways, and will add to the history and heritage of the East Riding."