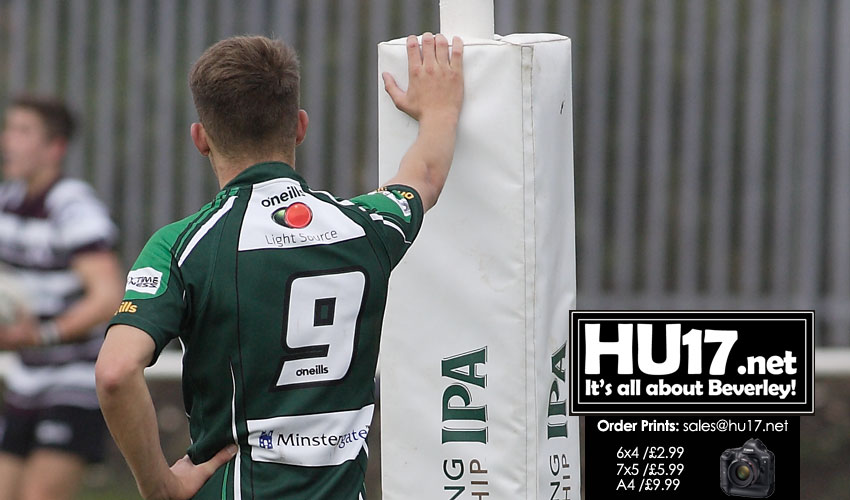 Given the current relentless rain, floods, and gale-force winds it might have been expected that the only winners today would be those who stayed at home or, God forbid, went shopping with their wives.
Happily, the sun came out, the pitch held up pretty well, and only a stiff crosswind hampered what turned out to be an entertaining game. It was not a particularly memorable afternoon but in the end, it was a good win for Beverley.
The wind made playing conditions difficult and it was a credit to both sides that they never stopped attempting to play enterprising rugby.
Despite the wind, it was difficult to remember a single occasion when either side was penalised for a crooked throw at the lineout. A lot of credit is due to the referee, Graham Bentley, who kept a firm grip but still allowed the game to flow without indulging in unnecessary pedantic interference.
started the game strongly and took the lead with a try in the corner from their right-wing Jake Green after five minutes. For the next fifteen minutes, they were never again in the Beverley half.
Yet at the end of the first quarter, they still found themselves leading 5-0. Beverley had had nearly all the possession but in spite of a lot of huffing and puffing they never really got close to scoring.
Instead of relying on continuous battering by individual forwards they might perhaps have been better served by making more use of their backs.
A drive by the forwards from a five-metre scrum ended with Isaac Keighley going over for another to give Beverley the four-try bonus point and with five minutes left he had an easy touchdown under the posts for Beverley's fifth.
In the fierce wind, this was the only realistic conversion opportunity of the afternoon and Duboulay duly put it over. They might have added more tries but on several occasions, the final pass went astray.
Reported by John Nursey