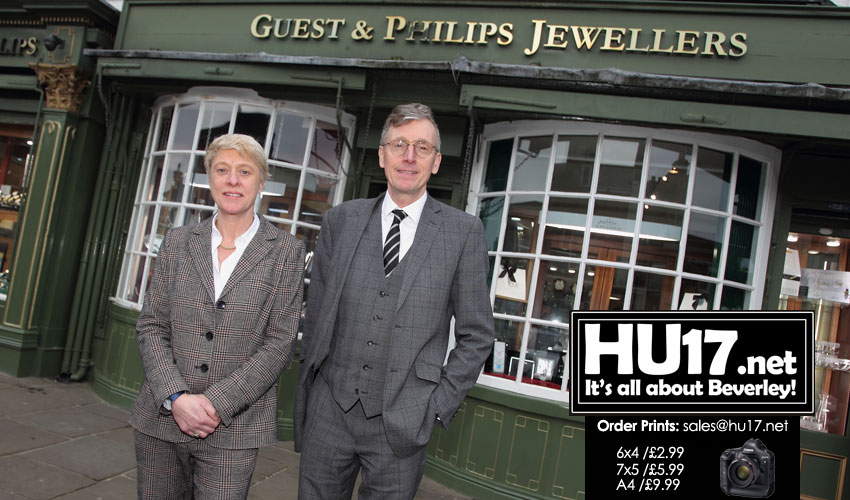 With 53 years of trading in Beverley owners of the business Guest and Philips have voiced their concerns over plans to introduce a business improvement district.
In Beverley, the retailer operates two stores, one on Saturday Market and the other at the Flemingate retail park.
Guest and Philips owners feel more work needs to done to understand the benefits while they are also concerned businesses in Beverley will be saddled with another layer of costs.
Speaking to Hu17.net Karen Guest said;
"The only good points I can pick is that there are people that want to try and do something for Beverley and feel they are doing the right thing."
"I do not feel it is the right thing for Beverley. They need to go out there and get more information from people who have done this already."
"Places like York and Chester that are similar sort of areas to ourselves are good examples. We should see what they have achieved. We need to see if it has increased the footfall and the amount of money in the till. I do feel a lot more groundwork needs to be done."
"Some of the projects they mentioned were things like litter and graffiti. But we do not have a problem with that in Beverley. I feel that litter should be a remit for the council to deal with. Food markets were also mentioned but these will just compete with other businesses who are selling food here."
"What we need is the pound in the till of people who are going to pay the rates. We do not want to bring people in who then take the money out of the town."
Guest and Philips Raise Question Over Controversial Plans To Introduce Business Improvement District
Philip Guest added;
"I think these are valid points Karen is making. People who have bricks and motor businesses already have massive overheads. We all know the high street is struggling because rates and rents are a killer. The BID is just another layer of expense."
"As a business, we do not understand what they are trying to solve. I mean what is the problem they are trying to tackle?"
"If we are talking about rubbish, graffiti and chewing gum, that is what we already pay for in our business rates. We also have a town council who devote themselves to promoting Beverley and runs successful events."
"However endless events in the town are certainly not the answer. What happens is all the car parking becomes blocked up, everywhere becomes congested and people avoid the shops. They may participate in the festival or cultural event which is very nice and something we have always supported, but it does not have a spin-off for the shops at all, quite the contrary."
"Also from our point of view as tenants of Wykeland at Flemingate they have a budget we already pay for in our service charge. This is used to promote that centre and they do a very good job of it. They have endless events which is something we support but we do not see a direct benefit from them."
"What we will be paying for here is an office, all the things you need and administration before you actually even get started on doing any work."
"Of course we want to see the profile of Beverley improved. But it is not helping the traders for there to be another tax or rates which is really what this becomes."