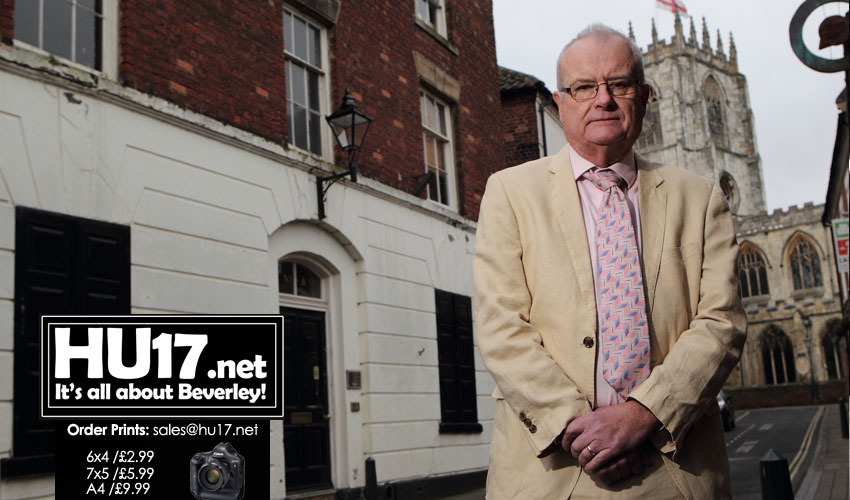 Business Improvement Districts are a tax on hard-pressed businesses says local councillor, Denis Healy.
He also says that the people behind plans pushing the Beverley BID should stand for election if they want to play their part in improving Beverley.
Cllr Healy's comments come just days after a meeting where businesses were finally exposed to the scheme that is being proposed by Beverley's Chamber of Trade.
For almost two years a small group of people have been exploring the idea of implementing a BID. If rolled out a Business Improvement District will be forced on businesses in Beverley.
Known as BIDs these schemes have been widely criticised by retailers across the country. Some have even described them as the 'cancer of the high street'.
Commenting on Beverley's plans to implement a BID Cllr Healy said;
"Who needs a Business Improvement District when we have a democratically elected Town Council funded by the taxpayer delivering local services to brighten up our town?"
"Beverley Town Council is investing in local services in our town, like great events, mobile CCTV cameras, and a brighter environment, at the same time as reducing the town Council tax by 2%."
"Business Improvement Districts are unelected, unaccountable, and are a tax on hard-pressed local businesses."
Business Improvement Districts Are Tax On Businesses
"It's very difficult to see what extra value they offer."
"They duplicate the work of Town Councils. Those considering forming one in Beverley should perhaps consider standing for election to the Town Council if they want to play their part in improving the town."
"The entity they are trying to create already exists is accountable to the people. Furthermore, it is doing an excellent job."
Highly controversial BIDs have a proven track record of dividing towns and the business community. This pattern seems set to repeat itself in Beverley.
If rolled out it would see all registered business with a rateable value of £12.5K forced to pay a levy. This payment would be legally binding for a minimum term of five years.
Businesses in Bridlington are already fighting the BID imposed on them. While a number of them are set to be taken to court for non-payment of the levy.