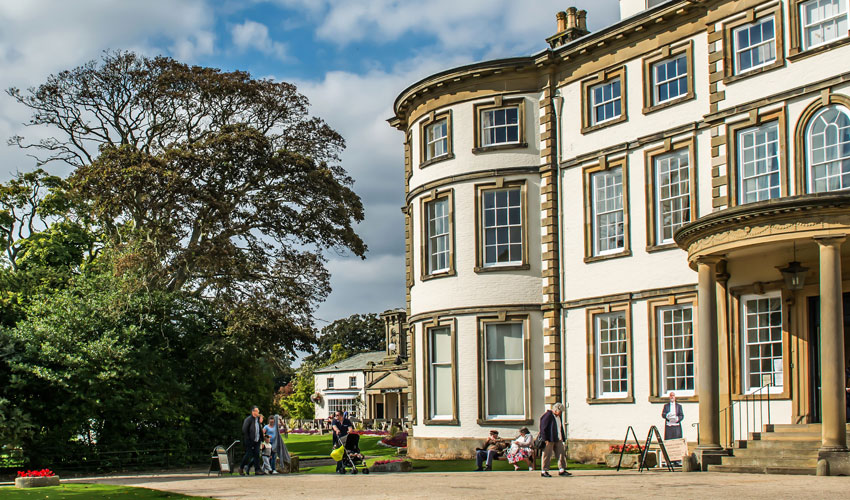 December's line-up of concerts at the Orangery at Sewerby Hall and Gardens will be the perfect run-up to Christmas.
On Sunday, 1 December, at 1.30pm, the Buckrose Concert Band will bring in the festive spirit with a selection of Christmas music and carols, along with light classical, popular music and music from film, stage and TV.
The community wind band was founded in 2006 by the late Malcolm Heywood but now performs under the baton of his daughter, Becca Heywood.
The festivities continue on Saturday, 7 December between 11.30am-3.30pm with the sparkling vintage songstress, Ruth Getz. Concert-goers can expect the sassiest of seasonal songs, made famous by artists like Judy Garland, Ella Fitzgerald, Billie Holiday and more. Performances will take place at 12noon, 1pm and 2pm.
Choral (various) folk, sixties and musicals will be provided by the Milton Singers on Sunday, 15 December at 1.30pm. The singers formed 25 years ago and although members have changed, their style has not; their female voices provide a range of choral music from Bach to the Beatles and Debussy to Dylan.
The last concert before Santa sets off on his sleigh is on Sunday, 22 December at 1.30pm. Susan Collier will play a variety of easy listening music, including well-known songs, popular theme tunes, as well as contemporary classical music.
For further details of the Orangery concerts, admission charges, the house and gardens, the zoo and the café, visit www.sewerbyhall.co.uk