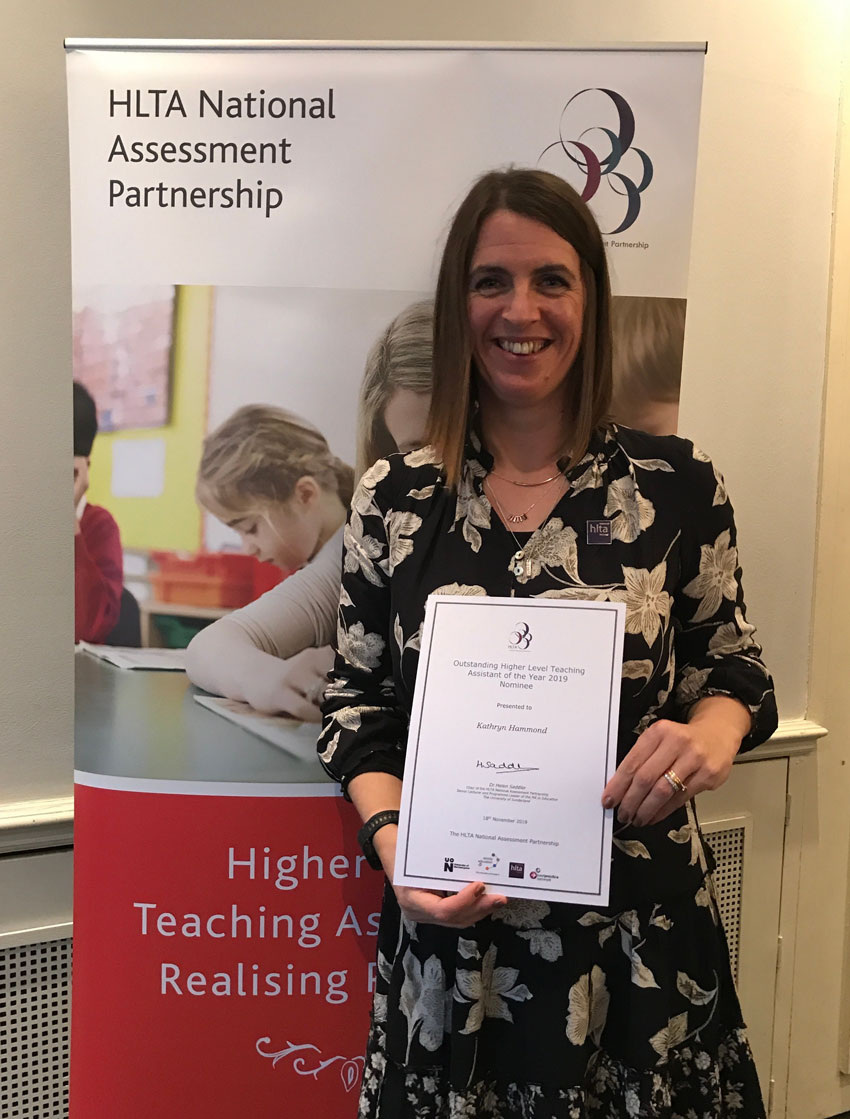 An 'exceptional' staff member at Keldmarsh Primary School in Beverley has been named a regional winner of the award for the outstanding Higher Level Teaching Assistant of the year.
Kathryn Hammond was nominated for the National HLTA of the Year Award by the senior management team and governors of the school.
She has worked at Keldmarsh Primary School since 2017 and was described by the senior management team as 'exceptional'.
Kathryn, who is also the school's sports development officer, received the award for the Yorkshire and Humber area at a ceremony in London.
The award recognised her commitment to raising the educational achievement of all pupils, her tireless dedication to promoting and facilitating a wide range of sporting and active after-school sessions and her constant encouragement of the children.
Keldmarsh Primary School headteacher Carol Tomkinson said that Kathryn has excellent relationships with the whole school community, working well with all staff, involving herself in any team that is in need of help and demonstrating high levels of professionalism and commitment.
"Kath is an excellent ambassador for Keldmarsh Primary School and children across the school have said they enjoy having her as their 'teacher,' said Mrs Tomkinson
"She makes learning fun and enjoyable and the impact of her supporting sport in school has made a massive contribution to ensuring children are fit and active.
"Her enthusiasm is infectious and she has motivated even the most reluctant children to be involved in after-school activities."
Kathryn said: "It's a pleasure to work at Keldmarsh Primary School. I love the variety of my role as a HLTA and developing the children's love of sport.
"I'm overwhelmed to receive the award, as I feel I'm just doing my job, although it is a lovely feeling to get the recognition from the whole school."