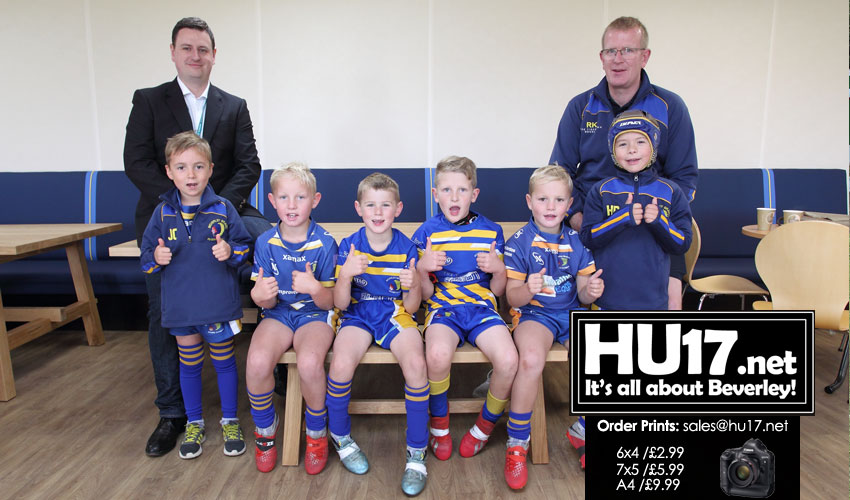 Beverley Braves U7s coach Richard Kirk is thrilled with the new facility. Following a six-year project the Braves finally moved into their new home.
Richard himself has been involved with the juniors for two years but he also played for the Beverley some 30 years ago.
Now he hopes that the new facility will help the club kick on and become a real force in the area.
Speaking to HU17.net at special launch event held he said;
"This new facility is fantastic. Hopefully, we can now grow the club and kick on to become one of the best in the area."
"It is not just about being a rugby club, it is also about bringing children of all ages together. While there is a focus on rugby we want to teach them life skills and promoting that in the town and surrounding areas."
"Everything about what we have now has that wow factor. From the way the seating is set out to the changing rooms."
Beverley Braves U7s Coach Parises Chairman Neil Gay
"I have had some input but it has been Neil's dream for a long time. So to see what Neil has actually achieved with the help of the council and others is fantastic."
"It is just great that we can a base that we can call home. This as opposed to the nomadic life that we have had for the last few years."
Currently, the Beverley Braves are the fastest growing club in the area. They have 170 young people playing for the club ranging from the age of 3 to 18.
This season they managed to field 10 teams while this will be increased next season to 11 sides.
Organisers of the event to launch the clubhouse were pleased with the day. They feel it helped show residents that they will be good neighbours.