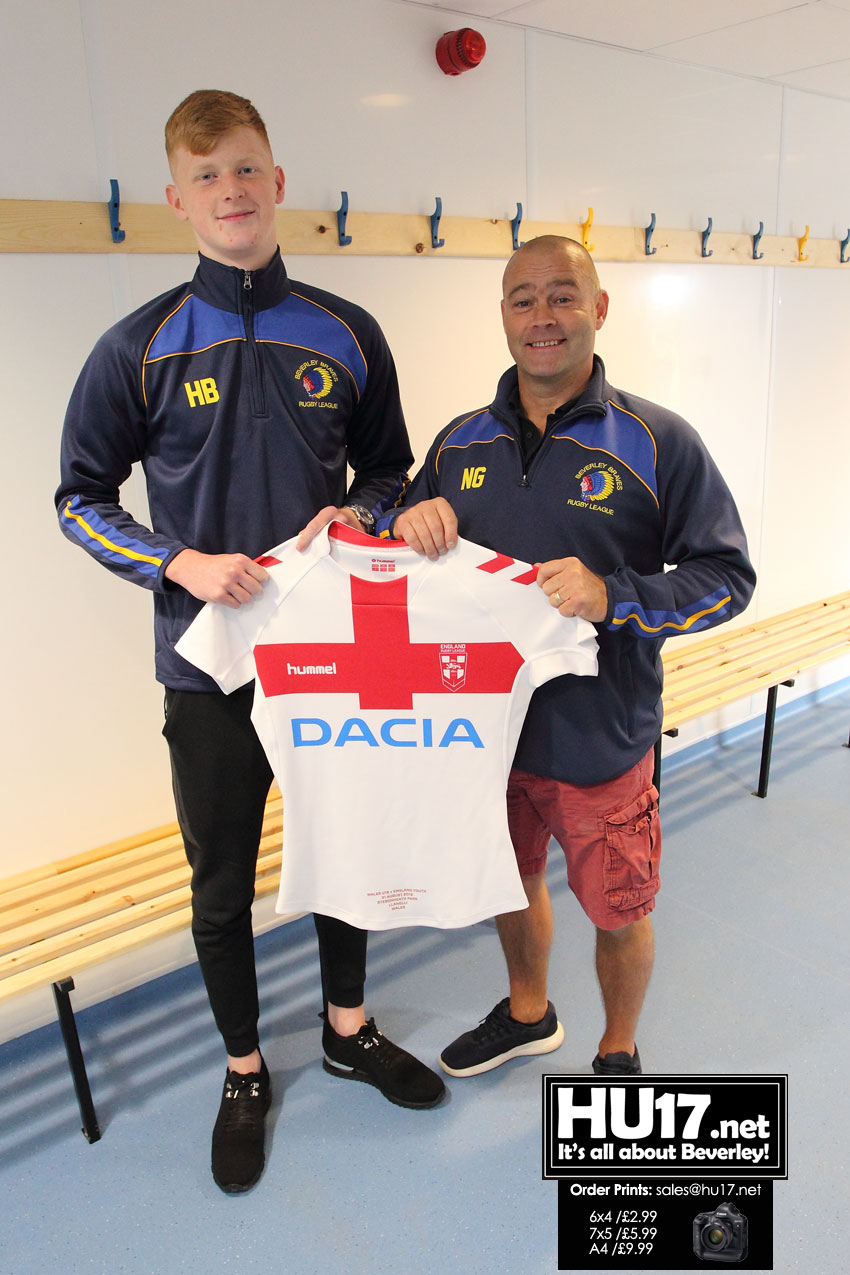 Harvey Barron a former Beverley Braves player has donated his England shirt to the club.
After been selected to play for his country, the youngster presented his shirt to the club. It will now be on be displayed in their new facility on Thurlow Avenue.
Having started playing rugby league with the Braves, his former coach Neil Gay is incredibly proud of the winger.
Neil hopes that as a result of having the England shirt in the club it will help inspire other youngsters at the club.
Speaking to HU17.net Harvey said;
"I started playing Rugby League with the Beverley Braves spending two seasons with Neil's team."
"Now I am with the City of Hull Academy, which is the youth section of Hull FC and Hull Kingston Rovers. While playing for them I was put forward to play for England."
"The game against Wales took place in August and I played the full match. Playing for England was quite different, the match was a much higher intensity."
"Next year England will go on tour to Australia which I am hoping to be selected for."
Beverley Braves Are Proud Of Harvey Barron Following England Call Up
Neil said everyone at the club is proud of the nippy winger while also adding he has a bright future in the game. He said;
"Everyone at the Beverley Braves is very proud of what Harvey has achieved. The world is his oyster in regards to rugby league. He has all the attributes to go very far in the game if his efforts match his attributes."
"Harvey as a player is so fast he could switch his light off in the bedroom and be in bed before the room is dark, he is that fast."
"He is an excellent kid from an excellent family who is also committed to his training. We really are incredibly proud of him."
"The shirt is always Harvey's and he can take it back any time he wants. But to be able to hang this in the new clubhouse is incredible. If by having his shirt here on display helps inspire the next generation then it has done its job."