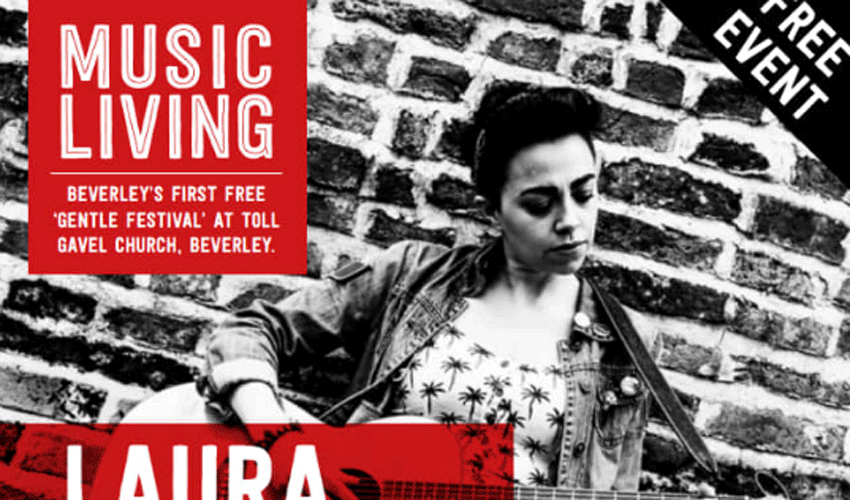 Beverley's First Gentle Festival is lining up to bring something special to the town.
Taking place from Friday 4th to Sunday 6 October 2019 and organised by Music Living, a not-for-profit organisation, the event will be a wholly inclusive community event to which absolutely everyone is welcome.
Whilst it is open to one and all, the festival will provide specific support for adults with special educational needs and disabilities. The event is being funded by the National Lottery Awards for All England and supported by Beverley Town Council.
The festival's organiser, Denise Delahay, explained;
"Last year we organised a couple of inclusive concerts, which proved to be a bit of a hit. From that came the idea of organising a short series of musical events over the course of a weekend to form a mini-festival."
"Our aim is to give everyone in the community the chance to come together in a welcoming environment. Music Living has some great links with musicians from both the local Beverley area and further afield, who are looking forward to taking part in our event. We also want it to be totally inclusive, which is why we are working with adults and children with special educational needs and disabilities, to make sure the atmosphere of the event is understanding of the support and environment they require."
Taking place at Toll Gavel Church in the heart of Beverley, the festival team hope it will also be an oasis of music and calm on what promises to be an exciting and busy weekend for the town, with the Beverley Beer Festival taking place in Saint Mary's Church and the annual Beverley Food Festival in the Market Place on Sunday 6th October.
Denise added: "There will be a really positive buzz about Beverley for the whole of the weekend, but if you are looking for something gentler and more relaxed, then come and join us in our musical oasis."
The line-up of artists and groups performing is already taking shape:
Friday 4th October, from 6:30pm: Musical Director John Eldon will accompany the Westwood Belles, a talented group of Year 6 singers, who will be performing songs from the shows. Local singer-songwriter Laura Douse will take to the stage, as will popular local folk duo Phil and Jess Simpson.
Saturday 5th October, afternoon: Laura Douse will lead a relaxed afternoon of musical goodness, supported by a range of other artists.
Saturday 5th October, from 6:30pm: The Westwood Belles will be singing again, this time accompanied by Freda Chorlton and performing a range of folk songs. Phenomenal pianist Ben Smith will tinkle the ivories. A group of choirs, including the Densholme Care Farm Choir, Millers Choir, the "Can't Sing Choir, BUT Actually We can Now" and more, will join together to travel the world in song.
Sunday 6th October, morning: A community celebration organised in partnership between the Gentle Festival and Toll Gavel Church.
Organisers are keen to point out that audiences are welcome to either drop in and out of events or can stay for whole sessions.
Ms Delahay concluded: "Attendance is totally free of charge, as we want this to be an event absolutely anyone can attend. It will be an opportunity for people of all backgrounds and abilities to come together and enjoy some great music in a relaxed and friendly environment. What's not to love about that!"
If anyone would like more information or volunteer to help or perform at Beverley's First Gentle Festival is welcome to contact Denise on 07964 059912 or email music-living@outlook.com.