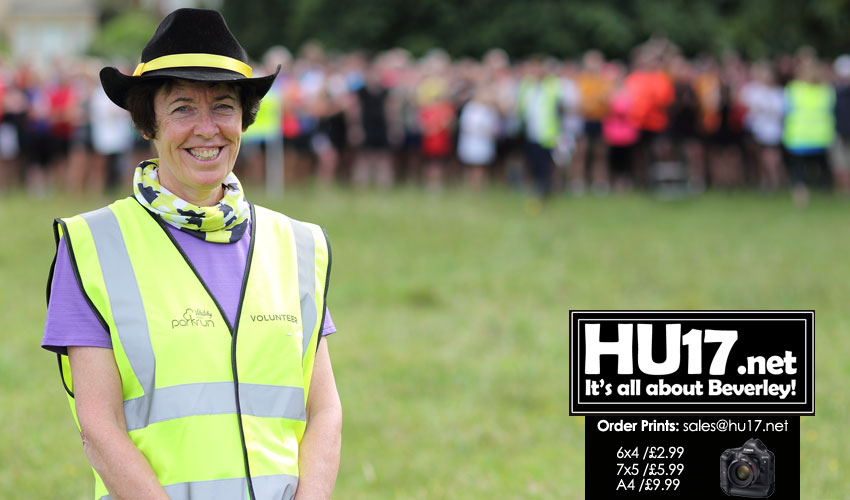 Beverley Westwood Parkrun has got off to a winning start with around 400 runners taking part in the inaugural event.
The gruelling 5K course around the Beverley Westwood Pasture gave runners a challenging course to navigate.
Those runners who took part were impressed with the course while they also said the event was very well organised.
First Finisher of Beverley Westwood Parkrun was Gregan Clarkson from Hull. By day he is an upholstery cleaner for the British Heart Foundation. A member of Kingston Upon Hull Athletic Club, he was thrilled to cross the line first on the Westwood.
Speaking to HU17.net he said;
"I came to Beverley as I try to go somewhere different every week. This was a new one so I thought I would give it try. I never expected to be the first finisher so am really pleased. After doing the Walkington 10K I was very happy with my time of 17.04, I will settle for that."
Organisers of the event say they were impressed with the turn out while they also praised their volunteers. While those who took part said it was one of the more challenging courses.
Beverley Westwood Parkrun Attracts Attention Of The Cows
One of Beverley's iconic Westwood features, the cows, were also interested in the event. Runners in some places needing to navigate around the curious animals.
Ahead of the launch, those behind Beverley Parkrun had called for a media blackout. Despite this hundred of people turned out to take part.
Kay Farrow, the Co-Event Director of Beverley Westwood Parkrun said;
"It has gone really well. People also seem really happy and have had some great compliments. We have a few little things that we want to tidy up. As with anything you do for the first time, there are few little glitches. But will sort them out and it will be even better than it was today."
"It is brilliant that the message has got out to people not come here by car. We want the people who live in Beverley to walk, run or cycle here and keep the Westwood free. They will have nice scenery on their run and not looking at a load of cars parked along the side."
"The ethos of this event is to run, have fun to keep fit and also make friends. That said you can come along and are no obligation to run. Anyone who wants to take part all they need to do is registered online for the event."
"I would also like to say a massive thank you to all the people who volunteered today, they have been awesome."
Beverley Parkrun will take place each Saturday at 9AM. Runners of all abilities are able to take part in the free event.