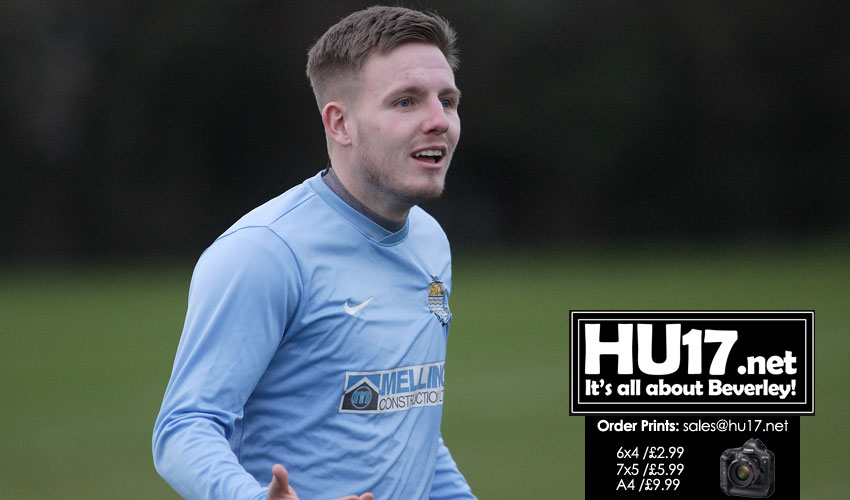 Beverley Town Football Club dropped two points as ten men Sculcoates Amateurs scored late to earn a draw at Norwood.
Leon Dawson gave Town the lead midway through the first half. However the visitors, despite being reduced to ten men battled back to equalise in the closing seconds of the match.
Town boss Rich Jagger says he was disappointed with the result. He added that it felt more like a defeat for his side.
Having taken the lead and also having a numerical advantage his side failed to close the game out in the second period.
While Town did create chances they were unable to convert them leaving the door open for their opponents. Those missed chances would be something that would come back to haunt them later in the match.
Dawson had a good chance in the second half however his free kick from 20 yards out sailed over the bar. While Aldo Hysenaj was guilty of missing a golden opportunity when he went one on one with the keeper.
Speaking after the game Jagger said;
"I thought we weren't at our best today. Going in at half time 1-0 against ten men was something to build on."
"Unfortunately our second half performance wasn't good enough, and we struggled against ten men."
Draw With Sculcoates Amateurs Felt Like A Defeat
"That said I thought we had done enough to scrape a 1-0 win, but disappointingly we switched off and they equalised with the last kick of the game."
"Credit to Scullys they kept going and were good value for the draw in the end. We are still unbeaten in the league at home, but to be honest it felt more like a defeat today."
The draw leaves town two points behind the leaders Chalk Lane in the Humber Premier League who also have four games in hand.
Jagger will be hoping his side can bounce back next weekend when they face a trip to the coast to play Hornsea Town.