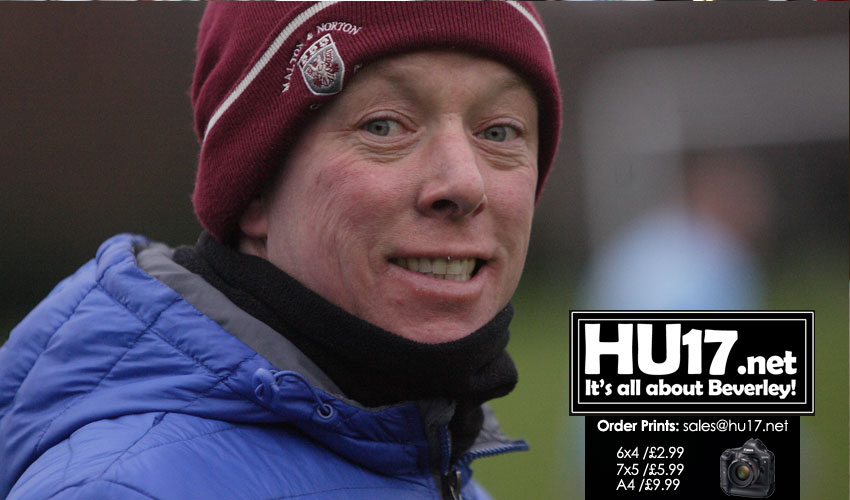 Beverley Town Football Club has moved up to second in the Humber Premier League after a convincing 4-1 win over South Cave United.
Town boss Rich Jagger said while the result was a fair based on the balance of the game his side could have scored more.
Speaking to HU17.net after the match Jagger said;
"We always felt in control of the game. As a team, we played some really good football. In the first half, we enjoyed a lot of the ball and could have scored five."
"That said we scored two good goals which I was happy with. South Cave got back into the match with a goal in the second half. For me, it was also disappointing for us to concede but we scored two more goals."
Jagger was able to shuffle his pack for the match. Ollie Baldwin and Aldo Hysenaj were paired up front.
Both repaid their managers faith, Hysenaj scoring twice while the youngster Baldwin also scored. Kurtis Bedford also found the back of the net as Beverley eased to victory.
Victory Over South Cave Keeps Pressure On League Leaders
Jagger added;
"I was very impressed with the front two. They gave us a lot of pace and performed really well. This is a good win for us which sees us move second in the table on goal difference."
"We had the luxury to rest some players and mix things up a bit. This gave us some good options off the bench that also allowed us to freshen things up in the second half."
Chalk Lane remain top of the Humber Premier League. While they have the same number of points as Beverley they do have four games in hand.
While champions Chalk Lane are favourites to retain the title this result ensures Beverley keep the pressure on those around them.
Jagger will also be looking for his side to maintain their winning form when they welcome Sculcoates Armatures to Norwood.