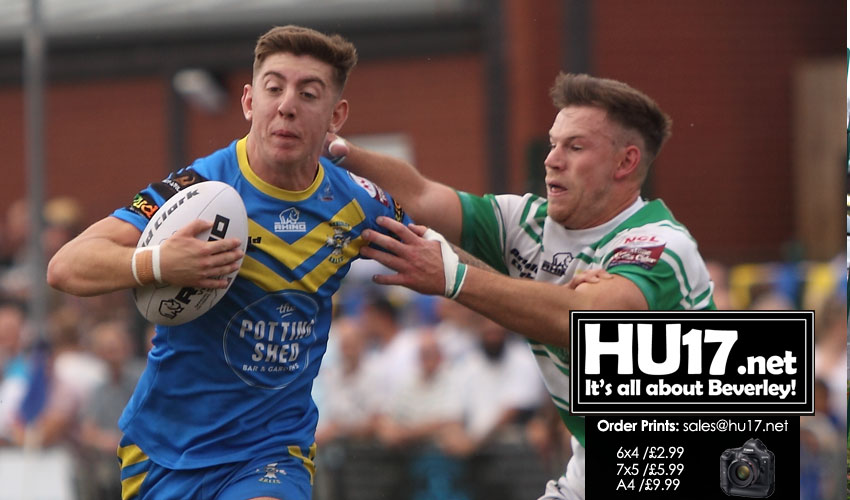 Beverley ARLC will shortly be back training as Scott Taylor and his side prepare for the new season.
The Blue and Golds will be looking to build on last year's success. It was a season that saw them crowned National Conference League Champions.
Furthermore, the club was also acknowledged for their efforts on the pitch with Scott Taylor and Lewis Poskitt both picking up awards. Taylor was named as the NCL Division Three Manager of the year while Poskitt was joint top scorer.
The upcoming season promises to be an interesting affair. There have been changes to backroom staff while players are also expected to join.
Beverley has not looked back since making the switch to playing rugby league in the summer. The growth in popularity in the sport is not just happening locally. Latest figures show that the NRL is on course to be the most watched code of rugby down under.
It would seem it is not just viewers who are tuning in with figures also showing that NRL betting is also on the increase.
Last season Beverley was able to reach millions of penitential viewers with their game with Dewsbury Celtic was screened live of Sky TV and Free View. The televised match proved to be a huge success for the club. They pulled out all the stops making an event of the occasion and showcasing their professionalism.
Beverley's On-Going Commitment To Developing Rugby League
While Beverley's senior section continues to grow, their commitment as a club to develop their youth teams is a credit to all involved.
The Beverley Braves are constantly recruiting while they are also in the advanced stages of relocating to their own ground.
Key to this growth is the clubs ability to hold onto players. In the past players would leave to join rival teams in Hull though in recent year's there has been a shift in that trend.
One of those players Poskitt. Having climbed through the ranks of the club to be joint captain he is now sharing his experiences with youngsters.
Working with the Beverley Braves U11s, Poskitt is already putting in the groundwork for when he finally hangs up his boots. With so much to offer it can only be good for the game that players like him move into a coaching role.
Fans Of Local Rugby League Will Have More To Look Forward To
For fans of the club, there is also so much to look forward to as the new season edges ever closer. New challenges in Division Two will see Beverley take part in a derby with rivals Hull Dockers.
Dockers have already said that if they were to win only two games, it would be the two verse Beverley. However, Beverley's players are already feeling confident they can turn their rivals over.
Beverley proved to be a real force last season. However this time things are sure to be different as they face tougher competition.
Despite this, sources inside the club remain quietly confident that at the very least they can make the playoffs. Some more optimistic fans think they can go one further and earn promotion.
Only time will tell where Beverley will indeed finish. But what we do know is that Taylor has created a strong squad. Furthermore, he has installed a winning mentality in the team.
If Beverley brings that mentality into next season, then who would bet against them winning the title?