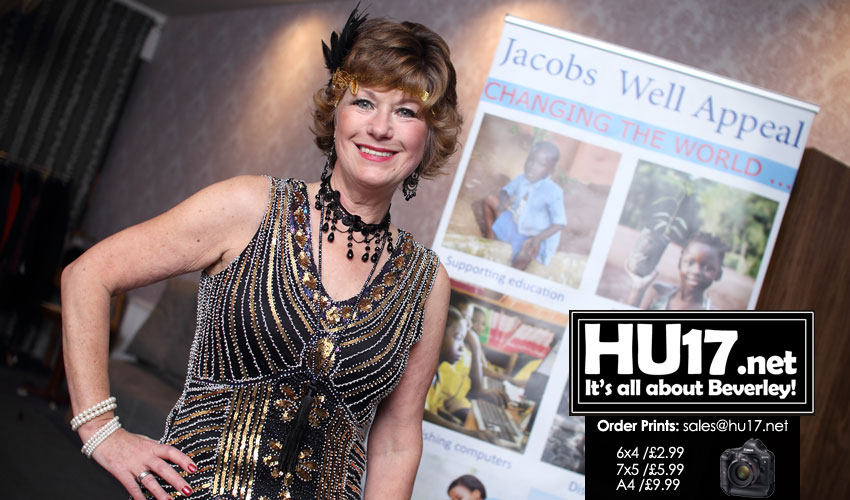 Jacob's Well Appeal have expressed their gratitude after they raised over £9,000 at their annual charity ball held at Lazaat.
Now it in its third year the ball is a key fundraiser for the Beverley based charity that supports venerable people both home and abroad.
Bridget Conroy, from the Jacob's Well Appeal, said;
"On the night we raised an incredible £9,573, I am so delighted."
"We are very grateful to all the individuals and also the companies who donated some amazing prizes. Also, we are very to those who attended the event to ensure it was a great success."
"Naveed and the staff of Lazaat were once again amazing. Everyone at Jacob's Well would like to thank them for donating the food, venue and staff for the second year running."
"Their generosity will enable the charity to increase the amount of money raised. We would like to thank them for all their support and the backing they give to us and other local charities."
"Lazaat has again shown what a lovely venue it is for all sorts of occasions. They have wonderful function rooms, restaurant and hotel rooms."
Funds Raised Will Help Support Projects Delivered By Jacob's Well Appeal
Money raised on the night will be used to fund their projects that includes sending aid to some of the poorest people in the world.
They have sent Medical Loads to Ghana, Barbuda, which was devastated by Hurricane Irma a year ago, Cameroon and Sierra Leone.
While closer to home the charity also provide help to homeless people as well as refugees.
Also, the charity recently completed a project to make their distribution centre and warehouse a safer and more efficient place.
Bridget added;
"We are now appealing for more Volunteers to cope with the volume of donations we receive daily. Furthermore, we are also looking for more help and donations of goods money."
"If you are interested in helping then please contact the Jacob's Well Appeal."