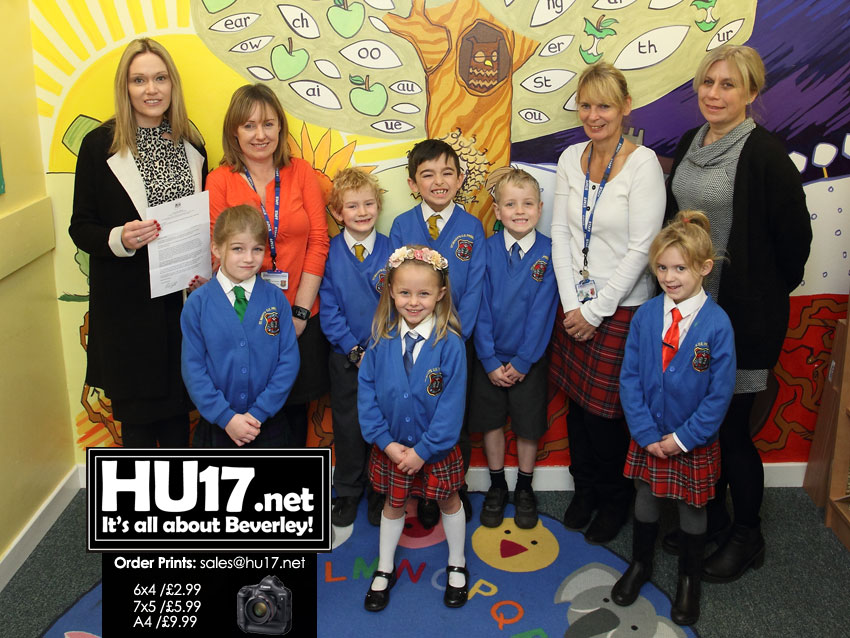 Schools Minister Nick Gibb has written to St Mary's CE Primary School to offer his congratulations.
The Minster wrote to the school as a result of their achievements in the Year 1 Phonics Screening Check.
St Mary's Primary School results were truly exceptional. 95pc of their Year 1 pupils reached or exceeded the pass mark in the check. Their results were so good that St Mary's School were also ranked nationally in the top 9pc of schools.
Every Year 1 child in England's 24,372 primary schools has to take the test with results scored on a national standard.
The Phonics Screening Check shows how well a child can use the phonics skills they've learned up to the end of Year 1. The tests themselves take pupils just a few minutes to complete.
In his letter, the Schools Minister offered his congratulations to staff and pupils on the school's outstanding achievement in the 2018 phonics screening check.
He also praised the school for teaching phonics and early reading so effectively, something he says is vital in a child's development.
Headteacher Delighted With Schools Minister Letter
Headteacher Laura Wallis said that she was delighted to receive the letter. She also added that results were a testament to the staff, pupils and parents. She said;
"At St Mary's, it is hugely important to us that all of our children become successful readers. Reading has so many benefits for children academically and personally and is the key to the wider curriculum."
"By providing children with these key phonics skills, we are giving them the tools to develop into confident readers who can read for meaning and pleasure."
"Our results are a testament to the hard work of our staff, children and parents. It is lovely to receive recognition for our efforts and successes in this vital area."
Results achieved by the School demonstrate they are among the very best at developing reading skills and also fluent readers.