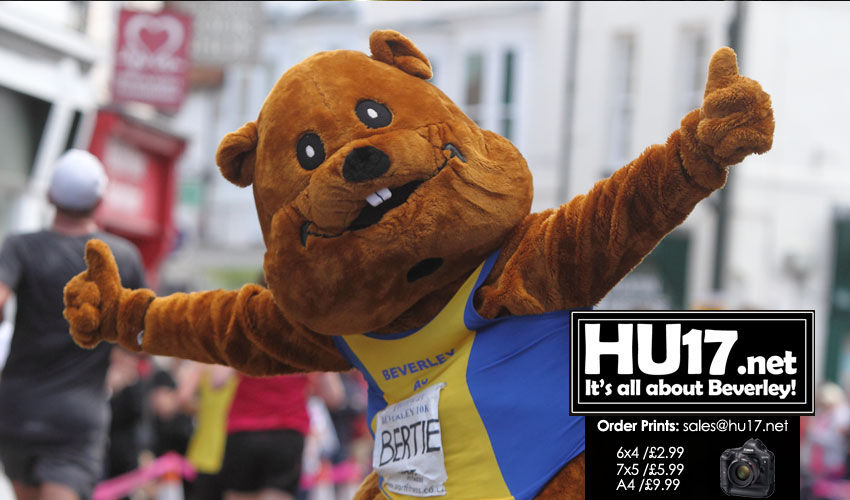 Beverley Athletic Club will host their annual Beaver Trail event this coming Sunday and are inviting runners and other clubs to join them.
Now in its 20th year, the club say everyone is welcome to take part in the event that takes in what they say is a very interesting route.
Bruce Woodford, from the club, explained more about the upcoming event and how people can get involved. He said;
"This is the 20th year we have run this event. Beverley Athletic Club would like to extend an invite to all local running clubs and friends to join us for this year's Beaver Trail run or walk."
"There will be free soup and a roll available for all participants afterwards at the Beverley Leisure Centre. Last year we enjoyed a beautiful autumn day, which we hope will be repeated this year."
"The route was Founded by Beverley AC in November 1998, some 20 years ago. Since then we have celebrated the route in an annual event by inviting anyone to run or walk a distance of their choice."
The Beaver Trail follows a picturesque cross-country off-road route. Runners can choose to tackle a 5, 10, 13 or 15.2-mile route.
How You Can Get Involved With Beaver Trail Run
Beverley Athletic Club will provide maps on the day while the club is advising runners dress appropriately for the weather.
Beverley Athletic Club is a local running club that continues to grow as more people take up the past time. While they do compete, the club is best known for being a very sociable group.
Alongside the Beaver Trail, other events the club organise in the town. These include the ever popular Beverley 10K that draws in thousands of runners from across the region.
They are also responsible for an incentive called couch to 5k, a scheme that helps novice non-runners get into the sport.
Anyone wishing to take should meet at the Beverley Leisure Centre on Sunday 10 November. The run is set to begin promptly at 10AM.