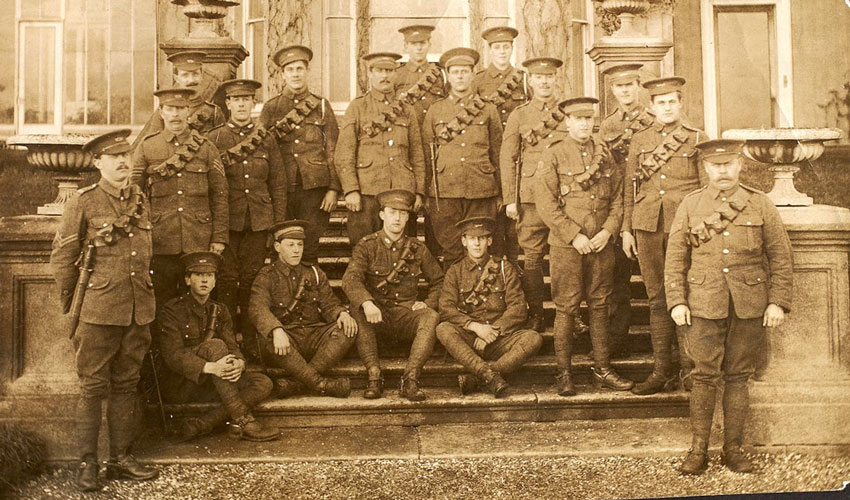 As part of the council's programme to commemorate the First World War, new pages have just been added on the East Riding Museums Service website, based on a detailed research project.
They contain a wealth of information on the East Riding Yeomanry (ERY) and its service during the First World War.
Dr. David Marchant, museums registrar said;
"This is the culmination of more than five years' detailed research, which I hope will prove of interest to many local people, as well as family and military historians."
"There are links on the website to the database I've developed, covering around 2500 individuals. This enables you go deeper and look at many different aspects of the soldiers who made up the East Riding Yeomanry and provides references to the many sources of information I've used in the project.
"In the course of the research, I've spoken to lots of descendants of ERY soldiers and this project would not have been possible without access to their precious family photographs, documents and memories."
The web pages include a summary account of the regiment's role in the campaigns in the Middle East and France during the war, but the focus is very much on the individual soldiers.
Different sections look at the ordinary soldiers, the non-commissioned officers and the officers to try and explain how and where they were recruited, what jobs they did before the war and what their social background was. Other sections deal with such topics as the casualties, sickness, Yeomen who were awarded gallantry medals, and also information on disciplinary offences.
A copy of the research and the database has also been placed in the East Riding Archives at the Treasure House in Beverley.
Portraits of around 300 individual ERY men discovered during the research project can also be found online, on the Humber Museums Partnership flickr pages. These images are currently being uploaded alphabetically and this part of the project will be completed by the end of September.