Peter Waring, who runs Field House Farm at Cherry Burton has been elected as the new Holstein UK President, a prestigious role that will see him represent the society at key industry events.
Peter who is married to Judith, operates Field House Farm with his family, running a milk producing herd. He was elected by fellow members at the Holstein UK AGM held at Cave Castle in South Cave.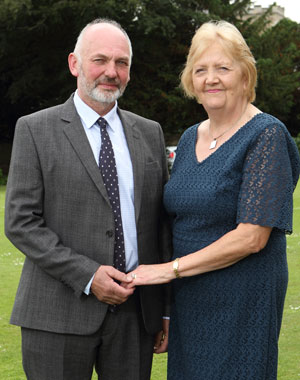 Following his appointment to the role Peter said;
"I am delighted to be appointed as President of Holstein UK and look forward to representing the Society."
Peter's Winton Holstein Herd is made up of 160 cows and are well respected for their good health traits and quality of breeding by others within the industry.
During a two day long celebration, fellow dairy farmers from every corner of the UK were in Yorkshire touring farms and attractions of the area including a visit to Field House Farm.
Around 200 people all connected to dairy farming were on site where they were able to inspect the Winton Holstein Herd as they grazed in the field and also learn more about how Peter and his family manage their herd.
A hot topic of conversation with visitors to Cherry Burton was how the farm has diversified their business with the introduction of Cherry View Milk.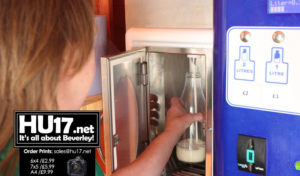 The idea came from Peter's daughter in law Becky and the farm has been selling fresh milk directly to members of the public as well as local businesses for just under a year.
While on the farm guests were shown how the milk is collected from the parlour and pasteurised before being sold through the onsite vending machine or delivered in bulk to local cafes.
As the newly appointed President, Peter will have the privilege of representing the Holstein UK Society across the country, travelling to meet fellow Holstein breeders and members.
He will also support the multitude of events, competitions and shows and will continue to drive a successful and sustainable Holstein organisation.