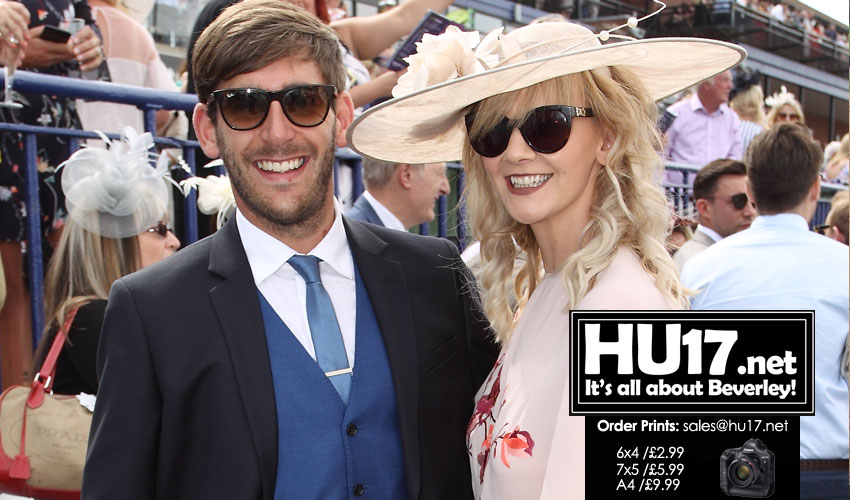 Beverley Racecourse is searching for a camera-friendly couple to star in its most ambitious Ladies' Day promotion yet.
Beverley Races' "Don't Tell the Lady" mini-series will see a local couple take on a challenge in a bid to spend a lavish VIP day out at the hugely-popular Flemingate Ladies' Day in August.
Kate McKee, Marketing Manager at Beverley Racecourse, said: "At Beverley Racecourse we love to do things first and we're pretty sure that no other British racecourse has ever had a ladies' day challenge as unique as this!
"We're looking for a couple with star-quality who will really get into the spirit of our Don't Tell the Lady challenge. They will be chosen from a shortlist of contenders, following a series of filmed auditions and we'll be involving the public in the process.
"Couples need to be confident and natural in front of a camera and are ready for lots of fun, fashion and fame!
"We're not giving away too much just yet, but all I'll say is a keen eye for fashion will come in very handy!"
In true celebrity-style, the lucky couple will be whisked to the racecourse in a chauffeur-driven limousine and spend an all-expenses paid afternoon enjoying fine dining, champagne and spectacular views in the exclusive Directors Box.
Throughout the day the couple will be the stars of the day, with photographers capturing their every move in true paparazzi style!
After enjoying an exciting afternoon of racing, the glamorous couple will have exclusive access to the racecourse after-party before a comfortable chauffeur-driven journey home.
Don't Tell the Lady is open to couples of all ages, and same sex couples, living in Beverley, Hull and the surrounding villages.
Fame-seeking couples wanting to take part in the Don't Tell the Lady challenge must showcase their star qualities in a short audition video and will need to be available for a day's filming during week commencing June 11. Filming will take place out and about locally and also at the couples' home or homes.
To apply, e-mail a short video (two minutes or less) or send a YouTube link, by June 1, to Kate McKee, Marketing Manager, at kate@beverley-racecourse.co.uk.