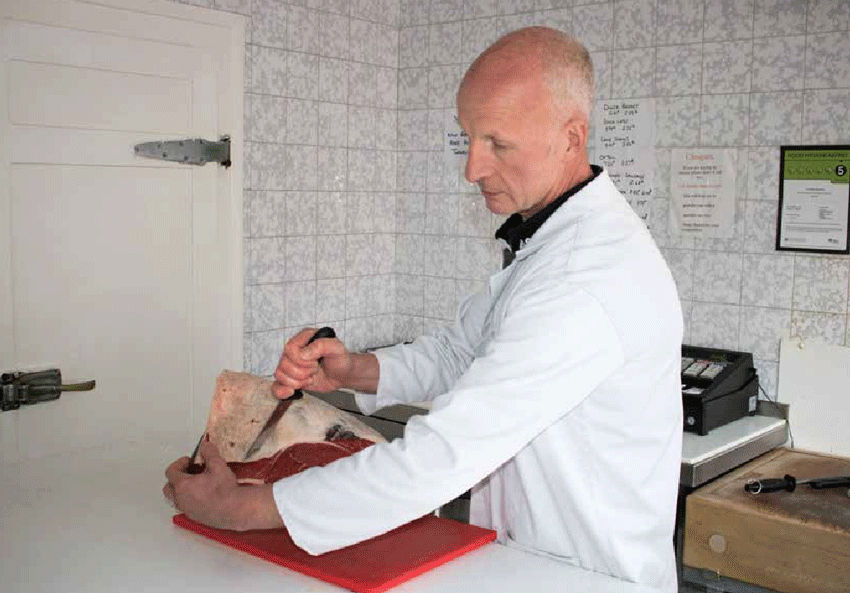 For 40 years Jack Haddlesey has been working as a professional butcher on Norwood in Beverley, and in that time he has never even used a computer.
This week that all changed after he linked up with Design Apprentices from Hull College to launch a free eBook showing how to cook a wide range of high quality meat dishes.
Andrew Sanders, the Hull College tutor who organised the project, feels the apprentices have really benefited from the experience, he said;
"Working with a live client such as Jack has been terrific for the students. It's great to see them support a local business, but they've also got some really strong design work to put in their portfolio now, too."
Jack himself says he is proud and hopes the book will encourage people to support local businesses, especially butcher's, he said;
"I'm incredibly proud of the recipe book we've managed to create, and I hope that it encourages people to try their local butcher."
"People think that an independent butcher is more expensive than a super market, but that is simply not the case. If anything we are cheaper as people can buy what they need. For example I will happily sell one sausage."
"It is important that people support their local butcher, there are just two of use left in Beverley now, when I started working here with Adrian Healey there were 17 in Beverley."
"Over the years I have lost a lot of my core customers due to their age. They either are no longer with us or now live in care homes."
The eBook- which can be downloaded for free boasts a range cooking treats which includes a host of vegetarian side dishes for good measure, too.
Slow cooked delights, such as Thin Rib, Brisket, and Shin Beef are all covered in the book, as well as family favourites like spaghetti Bolognese and of course, Christmas meats like turkey and goose, too.
Mr. Sanders added;
"Jack was keen to work on the project with Hull College, as he felt it was a great opportunity to tell local people about the great tasting meals that can be created from meats only found in authentic butcher's shops."
"The Butcher's Cookbook is a helpful and beautifully designed read that can be downloaded on to any iPad or tablet in seconds, and will prove invaluable to anyone wanting to cook their Christmas meat this month."
You can order Christmas Meat from Jack Haddlesey by visiting his shop at 6 Norwood, Beverley HU17 9EY or order via telephone on 01482 882466.