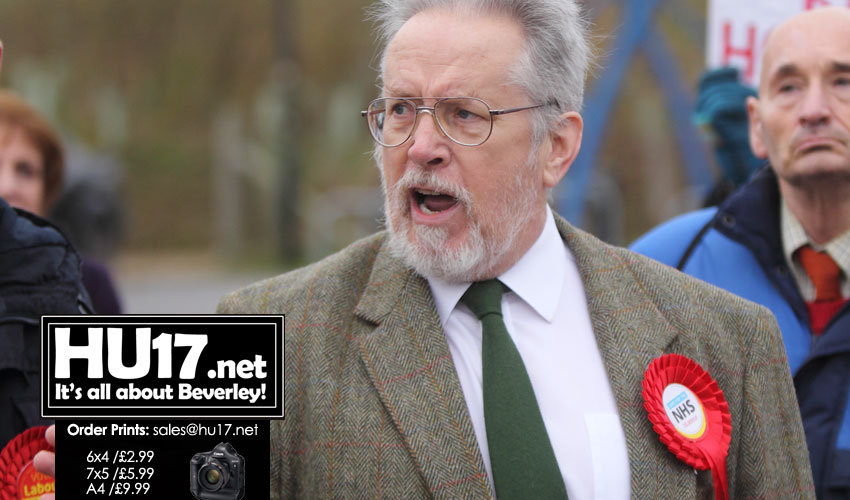 News that former Pocklington School pupil Richard Leonard has been elected as the new leader of the Scottish Labour Party has been warmly welcomed by local campaigners.
After learning he had won the ballot to become the new leader north of the boarder, Mr. Leonard said he was aiming to be the next Labour First Minister in Scotland.
Beverley Labour spokesman and former Mayor of Pocklington George McManus said;
"I am delighted by the news. It's great that a Yorkshire man and Old Pocklingtonian is now leading Labour's Scottish revival."
"Not only is he a firm supporter of Jeremy Corbyn but coming from Yorkshire he understands why the whole country needs a Labour government. I wish him and his family well."
Mr. Leonard appointment was also welcomed by Jeremy Corbyn, leader of the Labour Party who said
"There is much to do to continue our party's revival in Scotland and many who still need to be persuaded to put their trust in the Labour Party."
"But Richard's campaign offered a challenge to the rigged system that has benefited a wealthy elite and showed how he will lead Scottish Labour to transform society."
"I am confident that under Richard's leadership, Labour will once again be a real force for change in Scotland."
Privately educated and a former GMB official, Mr. Leonard was odds on to land the role. Scottish Labour have their work cut out and are widely regarded as the 'third party' in Scottish politics.