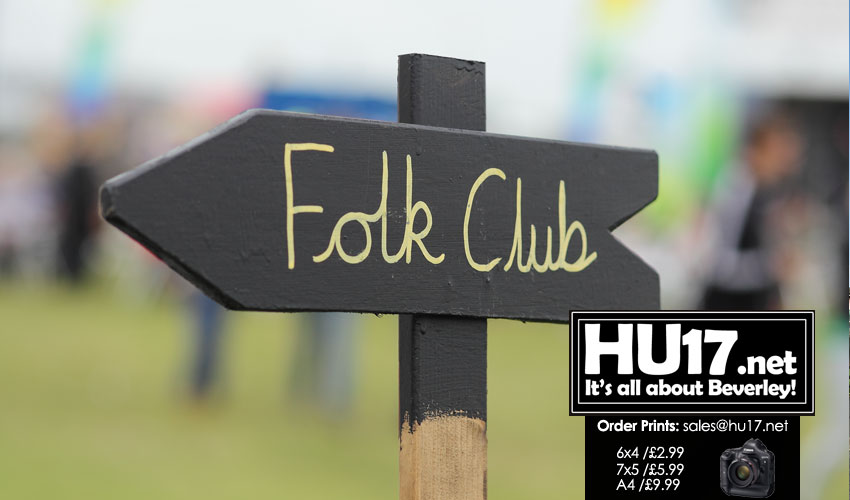 The sun was out, the sky was blue and Beverley Folk Festival 2017 was another resounding success.
Sun, song, dance and fun were the order of the weekend. Festival first-timers David and Rebecca King travelled with their three young sons from Gloucestershire.
David said:
"This is our first time at Beverley Folk Festival and we really enjoyed it. The whole event has a really friendly vibe and it's great that the whole family can attend together."
Over 80 artists appeared over the weekend, including celebrated performers like Eddi Reader, Martin and Eliza Carthy, Lau, False Lights, Reg Meuross and Jon Boden, alongside new and upcoming musicians, many of whom are well on their way to success – Beverley is renowned for spotting newcomers who have gone on to become award-winning stars of the folk revival.
The festival also commits itself to supporting and nurturing young artists. Starting a few years ago with the Westwood Sessions for young musicians, singer Sarah Shiels has progressed to Area 2 for emerging professional musicians. Now a professional musician herself, she opened one of the Sunday night concerts.
She said:
"The Westwood Sessions and whole festival have become big parts of my life. The support and opportunities given to me and others have been amazing. It's great to be part of a team that doesn't just stage music, but also encourages it from the grass roots up."
This view was echoed by festival chairman, Matt Snowden:
"Every year we strive to put on an event that will appeal both to folk aficionados and families seeking an enjoyable day out. With the help of an excellent programme and the wonderful weather, it was fantastic to see people of all ages joining together and enjoying the festival."
The weekend also saw Morris and traditional dance teams parading through Beverley, adding some traditional colour to the town centre. Local pubs were also encouraged to put on their own entertainment, such as The Sun Inn, The Tiger Inn and Monks Walk who joined together to form the Festival Fringe.
Neil Pickford, landlord at the Monks Walk, said:
"We had an excellent weekend, with a whole host of local musicians performing both inside the pub and in our beer garden. It's great to be part of the festival and long may both the main event and the fringe continue."
Plans are underway for next year, when the festival celebrates its 35th anniversary – June 15th, 16th & 17th.
The 2018 line-up already includes The Lucy Ward Band, Calan and Greg Russell & Cairan Algar.
Tickets are already on sale at a special Early Bird price of £80 for a full weekend ticket – a saving of at least £40 off the final price.
These are available from www.beverleyfestival.com