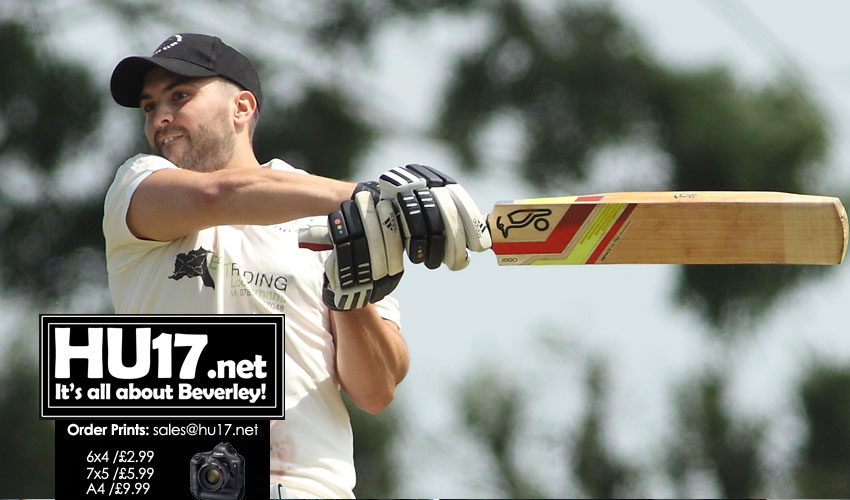 Cherry Burton Cricket Club's Sam Horton says he felt had Beverley had a bit more experience in their batting line up they would have caused them more problems.
His comments come after Cherry Burton beat a youthful Beverley Town Cricket Club fourth team by 146 runs at the weekend.
Batting first it was Horton who ensured it was Cherry who got off to goo start as he enjoyed a knock of 66 before he was caught out.
Cherry needed on 235/9 as Jack Wilson scored 49 and David Butt also chipped in with 34 runs before the home side dismissed the Beverley for just 89 runs.
Commenting on the game Horton said;
"It was nice to get some runs against my old team and other than a couple of loose shots I thought I played pretty well."
"I was impressive with Beverley young bowlers and think if they had a couple more experienced players in their batting line up it would have been a bit more interesting in terms of the result."
Ahead of the game the club had put on a family day as both sides paid tribute to Ashley Godber. Ahead of the game respects were paid while players from both teams wore black arm bands.
Horton added;
"Overall it was a good atmosphere at the ground with the family day that was in aid of Ash. It was a good effort from both teams in terms of promoting that too."
Despite claiming all 30 points, Beverley remain in second place in the table just five points ahead of Cherry and 2 behind leaders Cottingham.
Beverley are without a fixture next weekend while Cottingham will host Cherry knowing that any sort of result will see Cherry end the day top of the league.