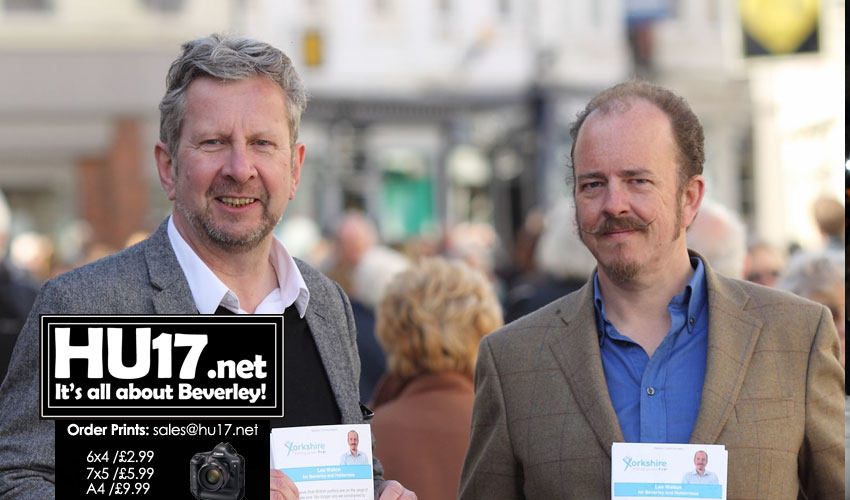 In comparison to the General Election of 2015 when the Yorkshire Party secured 6,600 votes from its 14 candidates, in Thursday's poll the party gained 20,958 from 21 candidates.
For the candidate in Beverley & Holderness Lee Walton, they saw an increase of 0.08pc as beating in the Greens winning a total of 1,158 votes.
Commenting on his party's progress, Stewart Arnold, Leader of the Yorkshire Party, said:
"This is a magnificent achievement overall, especially given the short notice in which we had to prepare.
"We avoided the squeeze which affected all other parties apart from Labour and Conservative. In fact, we doubled our share of the votes to what we achieved last time.
"We beat other mainstream parties in several place (for example Greens in the three East Riding seats and Liberal Democrats in Hemsworth).
" We also established ourselves as the 3rd party behind Labour and the Tories in much of Yorkshire, for example in Doncaster and Wakefield.
"All of this for a party barely three years old.
"It looks inevitable that a new election will have to be called within the next few months and the Yorkshire Party will be ready for it. We plan to make even more progress."