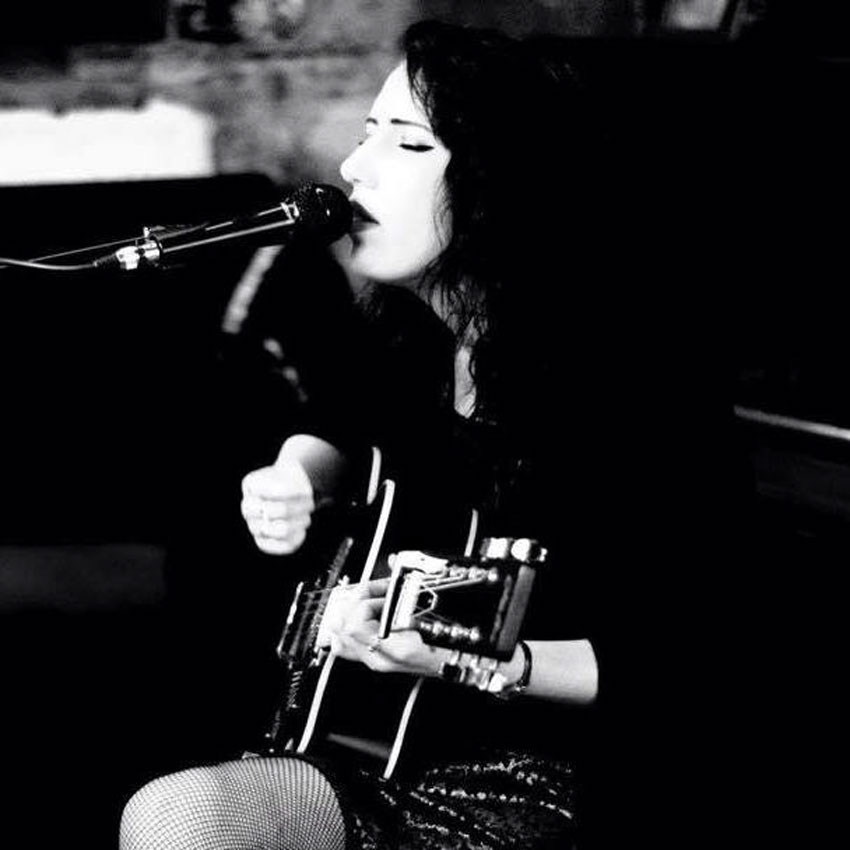 From watching Eddi Reader in 2010 to performing as a main act on the same night as her in 2017, Sarah Shiels' development and journey with Beverley Folk Festival is wonderful. You can read Sarah's Beverley Folk Festival journey below:
"8 years ago I started my involvement with Beverley Folk Festival by watching Eddi Reader, who is for me, the most brilliant singer to come out of Scotland and probably the rest of the world.
Her performance ignited a fire in my determination; I wanted to make people as happy from my music as she had made me.
Over the next couple of years with the help of my secondary school (Longcroft), having strong links with the festival and doing workshops with Henry Priestman, I managed to actually perform there for the first time in 2011 and again in 2012. That was the year I made strong links with organisers of the festival and helped spark the idea of an under 25's event. The following year, this idea got off the ground with the first year of The Westwood Sessions under the leadership of Nikki Airey and Denise Delahay.
A few years later and I found myself involved in the leadership of the event, which if nothing else has given me brilliant career opportunities and good knowledge of organising events. The highlight for me is the enjoyment of seeing musicians progress every year with the support of a brilliant team, encouraging development in not just music but also confidence.
From a small start playing with school workshops and 'The Westwood Sessions', in 2015 I was invited to play the 'Area 2' youth stage with my band at the time 'The Velvet Dolls'. We were given a generous headline slot for something was wasn't particularly folk music but we went down a storm.
After the band went their separate ways, I essentially took a year out to concentrate on other people's music. This took me to the likes of America and Europe. But as of this year, I decided that I needed to start playing my own music again and formed a band. An amazing gig opportunity arose within the festival – an evening Little Big Top slot. I jumped at the opportunity and this year in 2017, Sarah Shiels and her band will be making their mark at Beverley Folk Festival."
You can catch Sarah on Sunday 18th in the Little Big Top and at the Westwood Sessions all weekend.
Beverley Folk Festival takes place 16 – 18 June 2017 at Beverley Racecourse, with performances from the likes of Eddi Reader, Jon Boden, Martin & Eliza Carthy and Lau, plus many other wonderful acts from the local area, the wider UK and even the USA.
Tickets are available from beverleyfestival.cloudvenue.co.uk and more information can be found at beverleyfestival.com