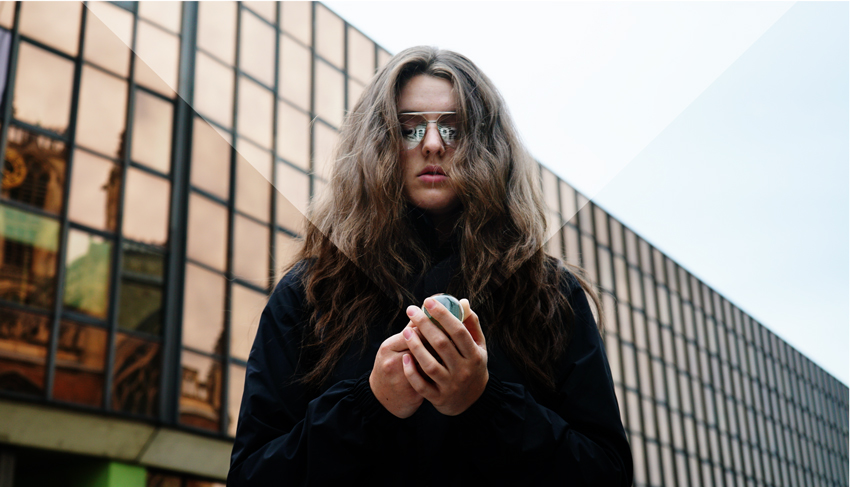 Calling all budding actresses! Fantastic opportunity for local young talent to play leading roles in sci-fi films being shot in Hull & Aarhus as part of an interactive art project for Hull UK City of Culture 2017
Are you up for a challenge and ready to take your next step in professional acting? The search is on for the best young acting talent Hull has to offer as a casting call launches for the leading roles in a series of sci-fi films being shot in the city.
The sci-fi films are part of the Hull UK City of Culture 2017 commissioned 2097: We Made Ourselves Over, a year-long interactive art project by internationally renowned artists group Blast Theory that invites the cities of Hull and Aarhus, Denmark to reimagine their communities 80 years from now.
Blast Theory are now looking for three professional actresses aged 16-18 from the Humber and East Riding areas of the city, available to take part in filming in Hull and Aarhus in June and July 2017. They will star in a series of sci-fi film shorts to be screened online and in both cities later this year – potentially reaching hundreds of thousands of people around the world.
Matt Adams from Blast Theory says: "It is the year 2097 and a new era is dawning in Aarhull. Three young women Hessa, Vidya and Catreus are poised to guide their community through the demolition and reinstatement of their city.
"This is a fantastic opportunity to work with award-winning production company Bridge Way Films which regularly produces film and television projects in the North East.
"Can you see yourself playing one of these imaginative sci-fi roles? Are you up for a challenge? If you want to help bring this vision of the future to life we'd love to hear from you!"
Martin Green, Director of Hull 2017, said: "This is an exciting opportunity for local emerging young actresses to work with established production company Bridge Way Films, set up by Hull's very own BAFTA award-winning and Oscar nominated Chris Hees. Not only will they have the chance to perform in their hometown during its year in the spotlight but they'll also be able to travel to our partner city Aarhus and the result will be seen by thousands across the world."
Interested candidates are asked to email casting@blasttheory.co.uk with a recent photo of themselves and their full name, age and address by May 8.
2097: We Made Ourselves Over is a jointly commissioned project for Hull UK City of Culture 2017 and Aarhus 2017 European Capital of Culture.
The project asks the people of Hull and Aarhus to imagine their cities 80 years from now – the kind of communities they want to live in, how they think challenges such as climate change might impact on them, and the spaces and places they want to see there.
Blast Theory kicked off this year-long project last Autumn. They began by interviewing 'future experts' – specialists in the study of climate change, technology, community and economics – to explore the possible opportunities and challenges the future might hold for each city.
Then using these conversations as inspiration – which are being released via a monthly blog at www.wemadeourselvesover.com – in December 2016 young people from the city took part in workshops with young people from Aarhus, in which they were challenged to invent a new skyline for the city; re-imagine everyday life and propose new forms of living.
A series of free live events will unite all of the strands of this wide-reaching arts project, the details of which will be announced in the Summer.
Sign up to receive updates about 2097: We Made Ourselves Over, at www.wemadeourselvesover.com, or follow us via social media @blasttheory #its2097
2097: We Made Ourselves Over is one of a series of Blast Theory projects presented during 2017 that invite audiences to envision the future of our society as part of a global dialogue in and around our work. Take part online @blasttheory #envisionthefuture