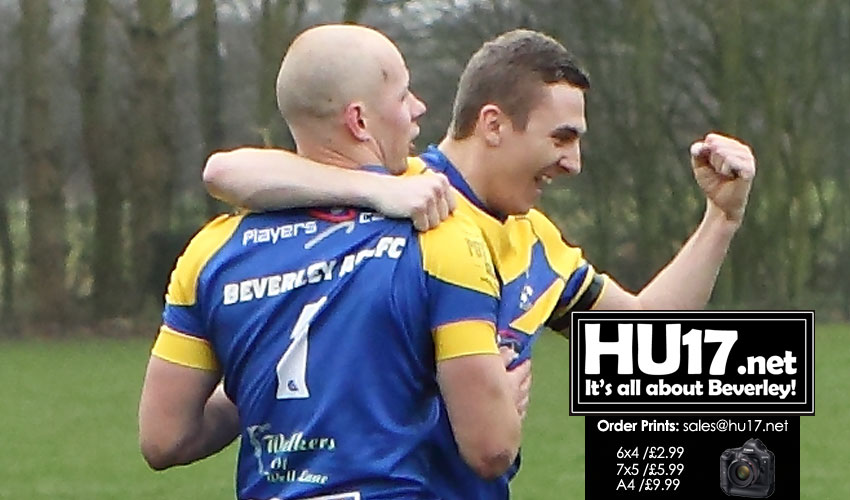 The blue and golds were without a first-team game last Saturday but managed to arrange an 'A' team friendly against Dearne Valley Bulldogs who will ply their trade much lower down the divisions of the Yorkshire Mens League.
Director of Rugby Pat Howdle took the opportunity to give some game time to some players who were returning from injury but there were some notable returns to the club in the shape of Joe Wileman Jamie Cadwellander and Harry Gibbins.
There was also a debut for Liam Sharples.. The Beverley squad looked notably fitter than their hefty South Yorkshire opponents which struggled to cope on a warm Spring afternoon.
Among the scorers were Lewis Straw who crossed four times in a man of the match performance. There were two very long range tries from Ryan Anson with Lewis Poskitt, Alex Cavert and Billy Riby also getting on the score-sheet.
It proved to be a useful exercise for the 'A; team and the Dearne Valley club were welcoming after match hosts. The 'A' team will next be in action on Tuesday April 18th away to Myton Warriors 'A' with 6.30pm kick off.
The first team are unlikely to be in action again this Saturday as it is the weekend for the 40/20 cup semi-finals of which Beverley somewhat controversially failed to reach. The club has attempted to bring forward one of their league fixtures, but most clubs appear to want the Easter weekend off.
Meanwhile, the Beverley Braves junior season is now in full swing and they are looking to recruit a coach for the under 8s team.
This could be a good opportunity to be part of a thriving rugby league club with ambitious plans for new facilities.
The club will assist the right person with gaining their coaching qualifications. Please contact chairman Neil Gay on 07460 898724 for further details.
Final Score : Dearne Valley Bulldogs 16 Beverley ARLC 'A' 64 | Reported by Nick Robinson