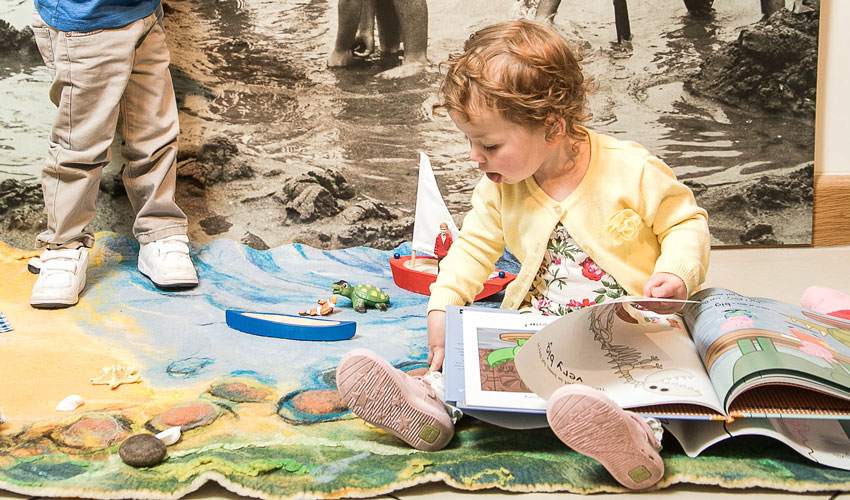 East Riding of Yorkshire Council is inviting families with children under 5 years old to discover the new free resources at the Treasure House Museum in Beverley.
In any weather, families can have fun 'At the Beach' with the new interactive beach mat, natural seaside objects and sea creatures. They can also enjoy looking at seaside-themed books while sitting on 'pebble' cushions.
Explorer Kit items are also on offer for children to discover interesting things in the museum. Children can look closely at objects with a magnifying glass, find matching colours in the collection, shine a torch into dark spaces, and hunt for specific items in the display cases.
These new additions complement the existing activities offered for older children at the Treasure House and Beverley Art Gallery, such as colouring in, dressing up and family open days. They have been enabled by funding awarded to the Humber Museums Partnership by Arts Council England.
The Treasure House is a cultural centre, including the Museum, a café, Beverley Art Gallery, East Riding Archives and Beverley Library, on Champney Road in Beverley next to the Magistrates Court.