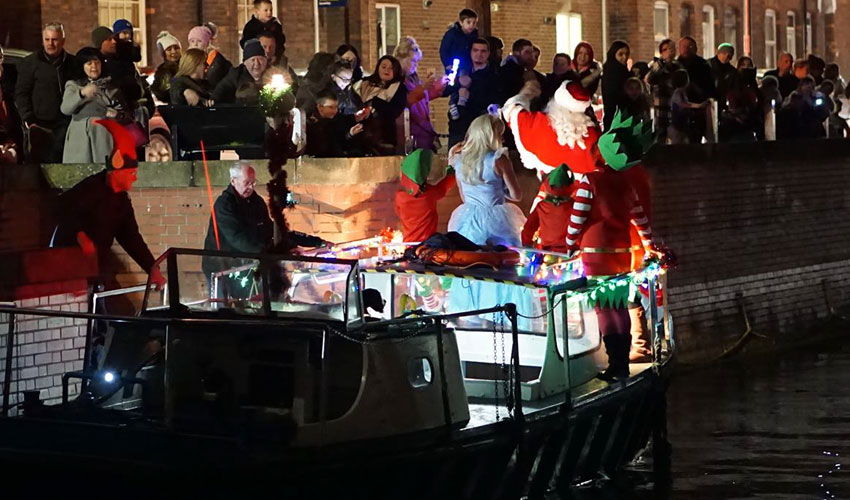 N.U.R.S.E. Charity say the event festive event they organised was a massive success raising just hundreds of pounds.
The Beckside Christmas Cracker was community event that saw local school children and businesses come together and not only have fun but raise cash for a worth while cause.
Commenting on the event Vera Robinson from N.U.R.S.E. said;
"We are pleased to say that The N.U.R.S.E. charity Beckside Christmas Cracker event was a great success."
"After weeks of planning and a lot of hard work from all the volunteers we brought Christmas to the Beckside of town."
"The crowd were entertained by St Nicholas Primary School Choir who sang a selection of Christmas carols, around the Christmas tree."
"There was an array of food stalls ,chestnuts and fun fair for all to enjoy. When darkness fell it was time to sail Santa down the beck, the boat was decked with fairy lights that reflected on the water which Made it look truly magical.
"Santa arrived to a rapturous applause and screams from delighted children and adults. He then got on his sleigh and was pulled to his grotto by his reindeer where he was greeted by a queue of excited children waiting to see him."
"It was a great success as we raised approximately £ 1,900.00, it will be used on our last community project for 2016."
"We have installed defibrillators in the villages of Routh, Tickton, Hull Bridge, Weel, Cherry Burton, Lund and are going to install one in Beverley at the Foresters Arms Beckside."
Central to the event was a giant Christmas Tree that was erected outside the Foresters Pub. The tree had spent 13 years growing in Vera's garden though had to be removed because of the damage roots were causing.
Photo by Paul Laybourne