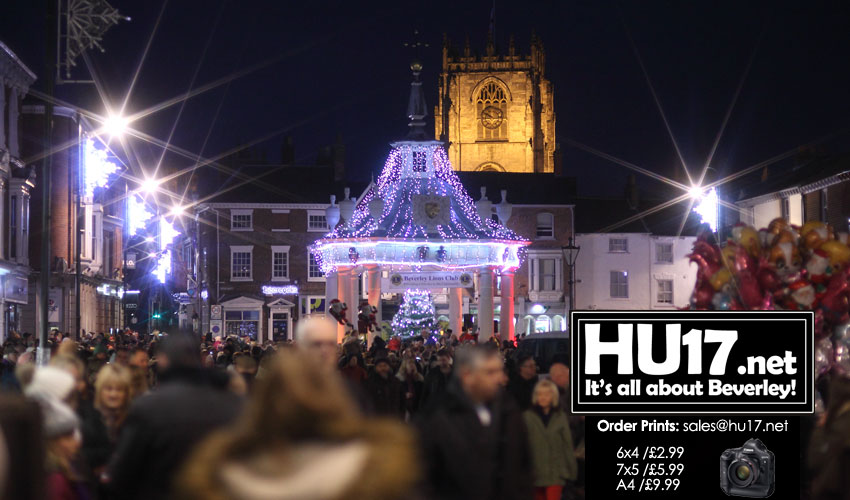 Thousands of people gathered in Saturday Market as the Christmas Lights in Beverley were officially switched on by the Mayor of Beverley Cllr Robert Begnett.
Once formalities were completed at the Market Cross a festive parade led by the Beverley Church Lads and Girls Brigade led the crowds through the streets to lighting up the various trees.
Traditionally thought to officially start the run up to Christmas in the Town, the countdown now begins for Beverley's final signature event of the year, The Festival of Christmas, that takes place on Sunday 11 December.
Photos from the 2017 Beverley Christmas Lights Swicth On