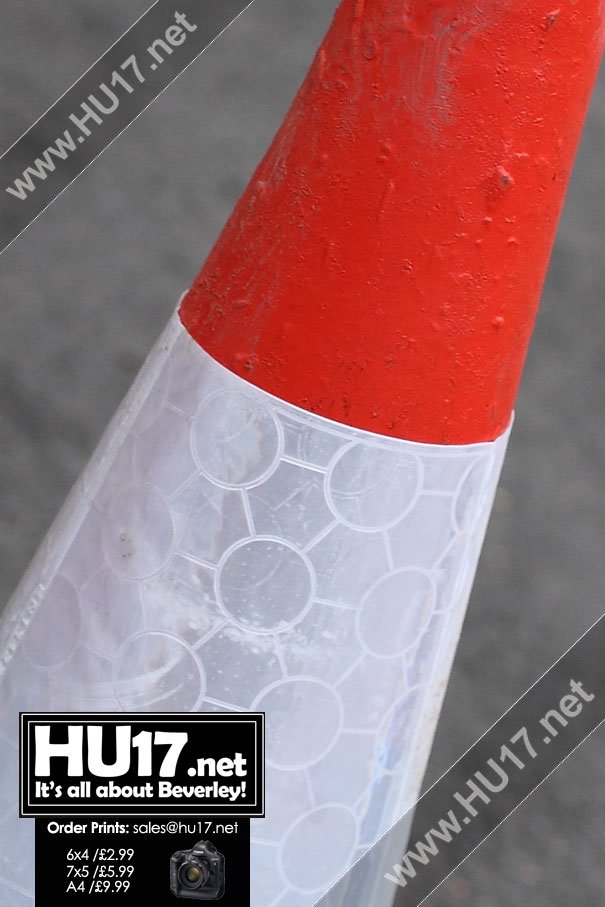 The advertised closure to Ferensway will be effective from Sunday 27, Monday 28 and Tuesday 29 November.
Residents and visitors are encouraged to make use of our public transport system, and take advantage of the park and ride service.
• Priory Park and Ride service will be offering FREE travel to motorists on Monday 28 and Tuesday 29 November
• The free park and ride service will be extended to run on weekends during the run-up to Christmas, starting from Saturday 3 – Saturday 24 December
• Carr Lane will also be reverting back to two-way traffic for buses from Friday 25 November, meaning EYMS and Stagecoach buses are able to operate a full service to and from the Interchange, following a full reconstruction of the carriageway
• Free weekend parking across both council multi-storey car parks, currently in operation at George Street and Pryme Street car parks until Saturday 31 December
Councillor Martin Mancey, Portfolio Holder for highways and transport, said:
"A full road closure is never ideal, however this complex reconfiguration of the Ferensway system cannot be completed with just a partial road closure.
"We also had to try and minimise disruption to the travelling public which meant that the Ferensway works could not coincide with the Carr lane improvements.
"By carrying out this full closure, we were able to restore two lanes of traffic in each direction, five weeks earlier than originally anticipated.
"However, I do anticipate that there will be increased congestion, and I would urge motorists to try and make alternative travel plans and to utilise the city's public transport network and our park and ride service."
Jon Donnelly from Stagecoach East Midlands, said:
"We are pleased to be working with Hull City Council to encourage greater use of the Priory Park and Ride service in the run up to Christmas. It is vital for the economy of the city centre that high volumes of people are able to gain access to the centre easily.
"This can only be achieved by a mix of all forms of transport, balanced in a way to ensure congestion isn't a major barrier. The Park & Ride has a big part to play in making the bigger picture work."
Catherine Goble from Hull BID, said:
"It is vitally important that the people of Hull continue to support our businesses by doing their Christmas shopping in the city centre, and with the introduction of free parking and free use of park and ride buses it will make it more convenient for shoppers and visitors.
"We hope the public will utilise these, and our excellent public transport system, to visit the city centre over the festive period and see what progress has been made."
The alternative route for motorists will be via Freetown Way/George Street, Great Union Street, A1033/Garrison Road and Castle Street.
Taxis may continue to use the Interchange by exiting in front of the Royal Mercure Hotel during the three day closure, and a temporary taxi rank has also been installed on Paragon Street. Both hackney carriages and private hire taxis will also be able to use Carr Lane during the three-day closure.
Pedestrian access to Ferensway will be maintained, however crossing points may vary. Cyclists will be able to dismount and cross between the Interchange and Jameson Street and the Interchange and St Stephens.
Brook Street and North Street will operate as a two-way street during the closure, so that deliveries and shoppers wanting access to the Prospect Centre car park are able to continue as normal.
To keep up-to-date with travel updates, please visit www.cityplanhull.co.uk and follow us on Twitter @Hullccnews and @destinationhull