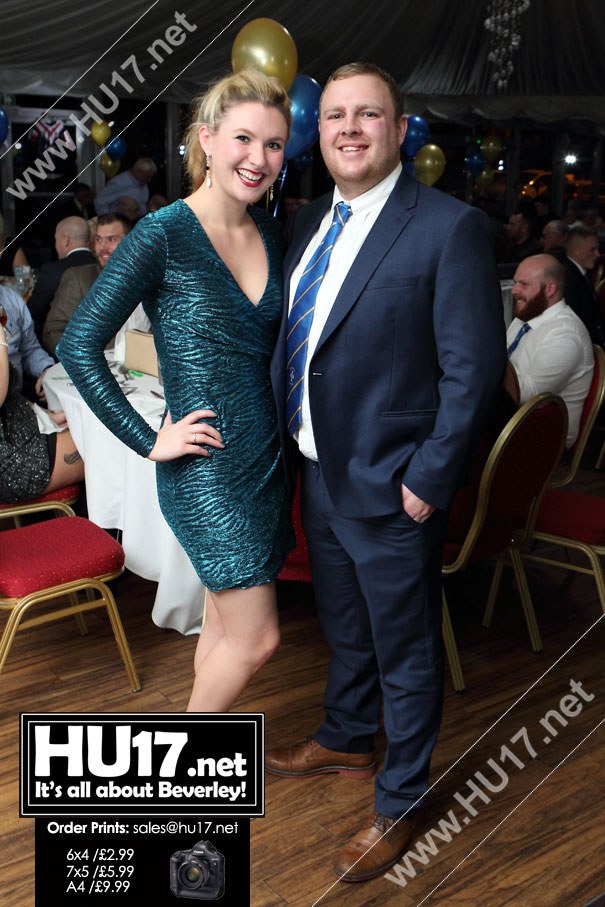 Beverley ARLFC held their annual sportsman's dinner combined with their end of season awards at Lazatts.
170 guests attended the event of which Adrian Morley was the guest speaker. The four individual awards on the night were as follows:
Chris Johnson (player of the year)
Jack Howdle (players player)
Lewis Poskitt (supporter's club player of the year)
The final award was the Harry Jackson memorial trophy for the season's outstanding moment which went to Jack Humphries.
Humphries drop-goal two minutes from full-time in a home game against the eventual champions West Bowling settled the game 15-14 in favour of the hosts.
It all comes at an exciting time generally for the blue and golds. Following a successful 2016 season in which they finished fourth in the Yorkshire Premier Division and were knocked out at the semi-final stages of the play-offs they now look to 2017.
Beverley have returned to pre-season training, and they are already some very encouraging signs.
A number of new faces and some old faces who previously played their junior rugby at the Braves have joined the fold.
Pat Howdle commented;
"Last years fourth place together with our award as Yorkshire Mens League club of the year has certainly made us an attractive proposition for 2017."
New players are welcomed down to training at the Longcroft 3G (7pm to 8pm Thursday evenings). The club are looking to run a much stronger and more established 'A' team in 2017.
New and improved facilities are expected come to fruition at some point in 2017 and announcements will be made as and when. Meanwhile, junior development also remains a priority.
The Beverley Braves juniors are looking to recruit two coaches for the under 7s and under 8s whose numbers continue to grow. The club will fund the appropriate courses, and all enquiries should be made to Neil Gay on 07460 898724.