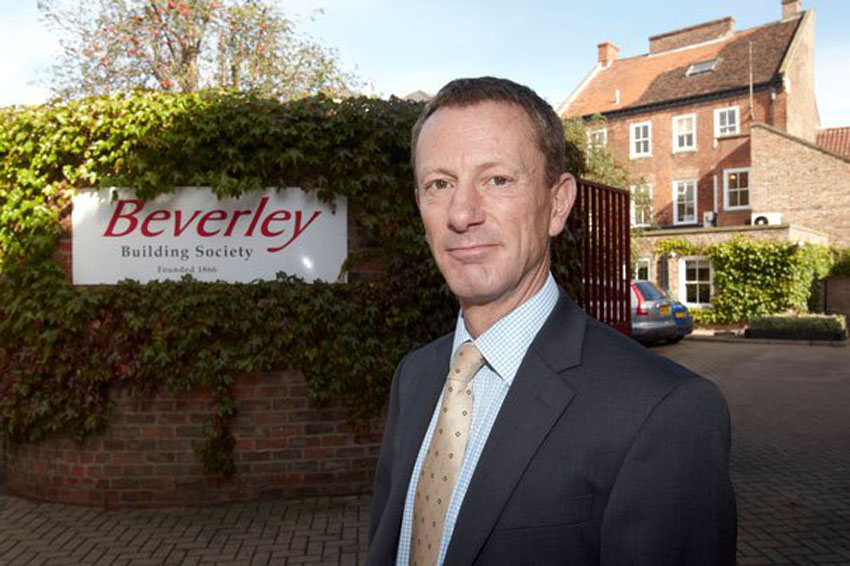 The Chief Executive of Beverley Building Society has announced he will be stepping down after the AGM in April 2017.
Peter Myers joined the Society in September 2011, delivering a 5 year strategic plan with a back to the future approach – local people, looking after local people's mortgages and savings accounts.
Throughout this time under Peter's leadership, the Society focussed on engaging members, remaining an integral part of the local events calendar, in particular leveraging its mutual heritage. The Beverley supports community events and charities and Peter sees an opportunity for his successor to build on the goodwill generated, particularly during this year's 150th Anniversary celebrations which have raised over £20,000 for charity partner, Action Duchenne, vital funds for Duchenne Muscular Dystrophy, a life limiting condition which affects approximately 1 in every 3500 live male births. He says:
"I have thoroughly enjoyed leading The Society in the achievement of a clear vision and strategic plan along with the executive team. We have worked collaboratively with the board and Chairman, the committees of the board, key stakeholders and regulators for the benefit of the members and the ongoing sustainable future of the Society."
"The 5 year plan has been hugely successful and I feel satisfied that I am leaving The Beverley in a stronger position than ever before. This now means I can pursue a portfolio of non-executive director opportunities, two of which are Finance Yorkshire and Leeds NHS. From a personal point of view I will get back into triathlon, with more time for training at a level that will enable me to achieve my goal of getting back into the top 10 in my age group."
"The timing seems perfect as we approach the close of 2016, having celebrated 150 years in the heart of the community in Beverley."
An external recruitment process is now underway, led by the Chairman who intends to introduce the new Chief Executive to members in April.
Brian Young, Chairman of Beverley Building Society says:
"As Chief Executive for the last 5 years, Peter has led the Society with passion, great skill and effectiveness. The strategic plan that Peter has created and delivered, with the Executive team, supported by the non-executives, places The Beverley in a very strong position and we can now consider the next phase of strategy, based on his success."
"Although this represents a period of transition for Beverley Building Society, our members can feel assured they will not experience any change in the usual outstanding level of service. We plan to introduce Peter's successor to members, at the AGM in April 2017."