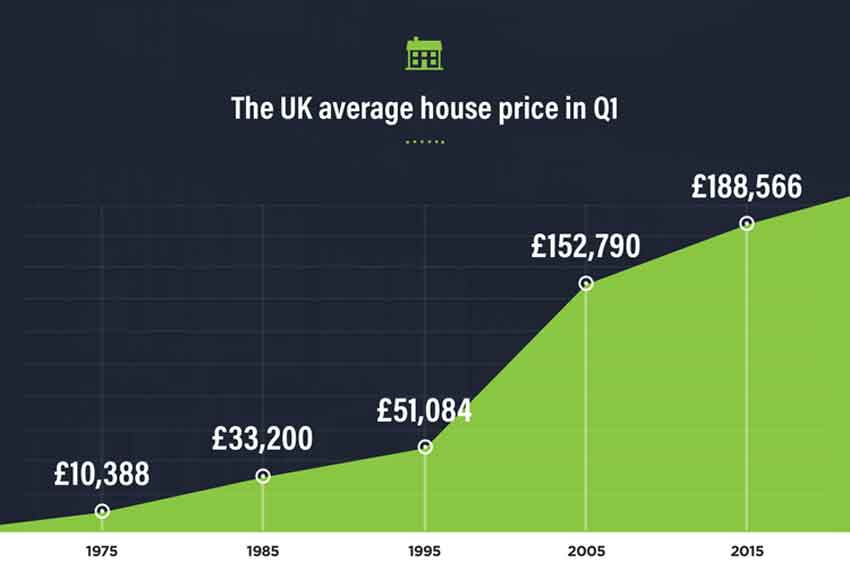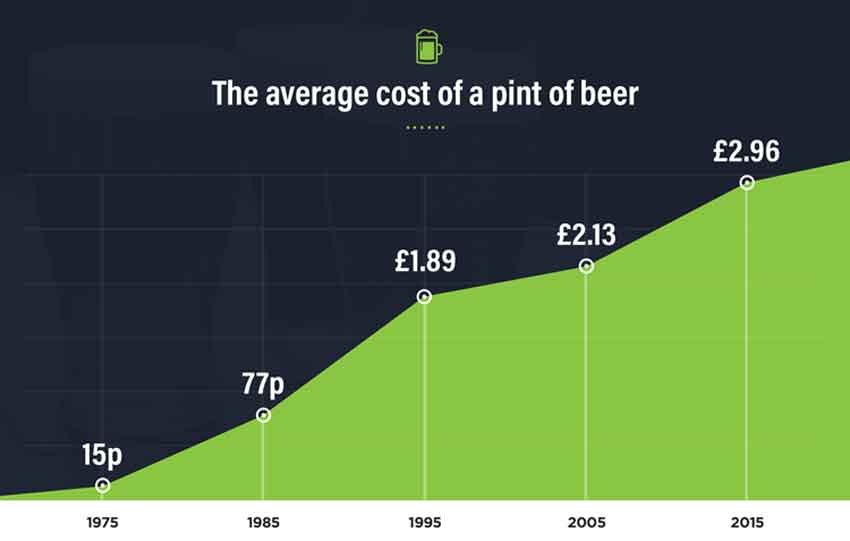 Here in Yorkshire we like our beer – and that's proven. An NHS study found that 46% of the alcohol consumed in Yorkshire is beer – the highest proportion of any region in the country.
The price of beer, therefore, matters even more to us than anyone else. That's why it's particularly surprising to find that the price of a pint has risen faster than house prices in the last 40 years.
Back in 1975 – when Harold Wilson was Prime Minister, Jaws frightened us half to death in the cinema and Yorkshire's own Geoffrey Boycott top scored in cricket's county championship – a pint of bitter was just 15p. In 2015, the average had shot up to £2.96.
That rise – almost 20 times the price of 40 years ago – outstrips the rise in house prices, which are 18 times more expensive than they were back then.
The comparison with a pint of milk is starker still. In 1975 milk was just 7p and last year that had only risen to 45p. So, while beer was about twice the price of milk in 1975, it's now more than 6.5 times the cost.
The pace of price rises has been quicker than those for cinema tickets and cars too.
The Campaign for Real Ale, CAMRA, says the sheer amount of tax levied on beer is a big part of the rising cost.
It argues: "The UK currently pays the second highest rate of beer tax in Europe at 52.2p on the pint, compared with countries like Germany that pay just 3.8p on the pint."
Earlier this year, it successfully lobbied the Government to scrap a planned increase in beer duties, which would have piled another 20p on the price of a pint.
Bodies such as CAMRA are concerned at the impact of this rise. It feels this contributes to the fact that 27 pubs shut every week in the UK.
Shoppers are increasingly savvy and shop around for everything they buy. They switch energy bills and save hundreds of pounds, and switch from the pub to the supermarket to find their drink at a cheaper price.
Yet this has a knock-on effect that few people want, with research even showing that people who live near a pub are happier.
In fact, one university study also recently found that a pint of beer a day could actually help to prevent people from suffering from a stroke or heart conditions. That's the sort of research we certainly approve of.
It seems that we all have to accept that the pleasure to be had from drinking a pint in the local with our friends carries a bigger price than it once did but, with good pubs right at the heart of Yorkshire culture, it remains a price worth paying.