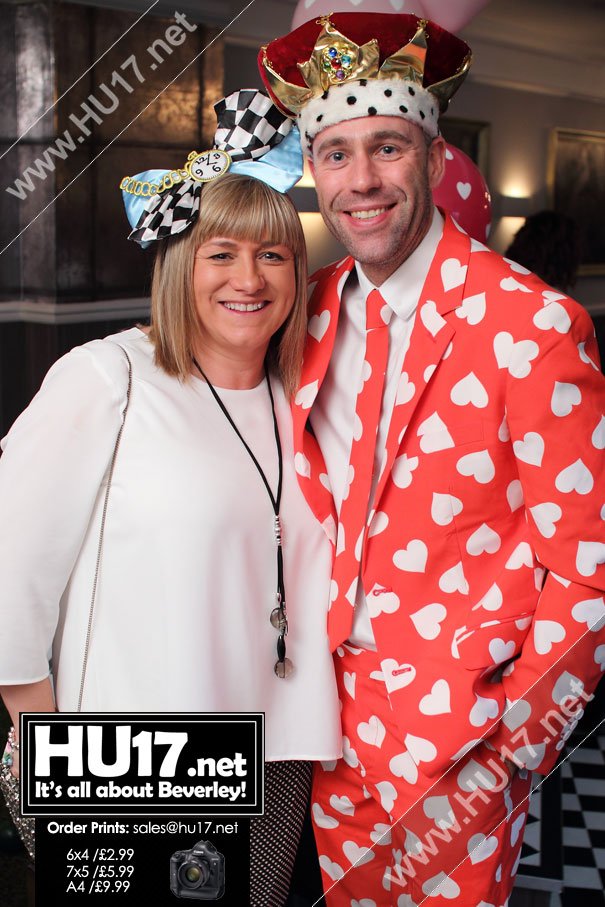 Friends and family of three year old twins Louie & Ava Elbourne gathered at a Mad Hatter's Tea Party at North Bar Tea Rooms, Beverley, to kick start their 2016 fundraising activities.
The evening's prize draw raised £1447.40 which will go towards private life changing surgery for Louie, after he was tragically rejected for the operation on the NHS.
From East Yorkshire, the toddlers suffer from Cerebral Palsy which affects their limbs, making them stiff and challenging their ability to move.
Emma Elbourne, the twins mother said;
"Sadly there is no cure for Cerebral Palsy but there is hope. In August last year Ava and Louie were referred for assessment for Selective Dorsal Rhizotomy (SDR) surgery on the NHS."
"This operation permanently reduces the stiffness in the lower limbs, by cutting nerves in the lower spine, giving a better chance of independent walking."
"Unfortunately we received mixed news" said dad, Phil Elbourne "Ava was accepted through the NHS to have this pioneering surgery which was performed just 3 weeks ago in Leeds."
"However, unfortunately Louie was declined as he didn't meet the NHS Criteria. Given the news that our daughter was accepted for this life changing operation was thrilling, but it was a no for our son Louie, the rejection was just heartbreaking "
Emma Akpan-Bush, one of the fundraising team said;
"The 2016 goal is to reach our £70k target, which will enable Emma & Phil to take Louie to the USA to undergo the same surgery as Ava, who is already showing incredible progress with her new legs."
East Yorkshire as a community is starting to get behind the cause, with sponsored marathons, a scoot for under 7s, a toddler superhero walk, a teddy tombola, and various other activities now being planned.
Local businesses are also starting to get involved with estate agent Beercock Wiles & Wick committing to forego the commission on the sale of Louie & Ava's grand-parents house and donating £50 from other eligible house sales, to bolster the charity fund.
If you would like more information, would like to get involved or to make a donation please visit www.louieandavasdream.co.uk