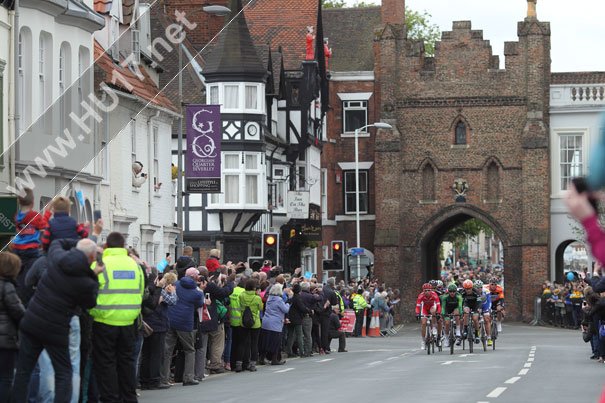 News that Beverley has been selected at the starting point for the 2016 Tour de Yorkshire has been welcomed by the council.
Following from the success of last year's Tour de Yorkshire Beverley this year has been handed a much bigger role with the race being started in the town
Councillor Stephen Parnaby OBE, leader of East Riding of Yorkshire Council, said:
"Today's announcement that Beverley will host the start of the 2016 Tour de Yorkshire is great news for the town and the wider East Riding."
"The 2015 race proved to be extremely successful and saw some of the cycling world's top names competing in the inaugural event, as they raced across the county in front of thousands of spectators."
The arrival of the Tour in Beverley will again give local businesses a fiscal boost with numbers of people set to rocket during the event.
While some retailers said the event last year had little or no impact on their earnings others say the day saw their takings increase by 300pc.
ERYC say they are pleased with the results following their investment to bring the race to Beverley and the East Riding of Yorkshire, Mr. Parnaby added;
"The council is pleased to again be supporting the race and hopes that residents and visitors to the East Riding will enjoy this sporting spectacle, which puts the East Riding on the national and international stage."
"The council feels that the investment made by the authority, circa £100,000, to bring part of the race here is money well spent and will provide opportunities for local traders to capitalise on increased spending and help boost the East Riding economy."
Back in October it was confirmed that Beverley would play a more Prominent Role in the event. While many were hoping for a start of a stage, to land the start of the race is massive bonus for the town.