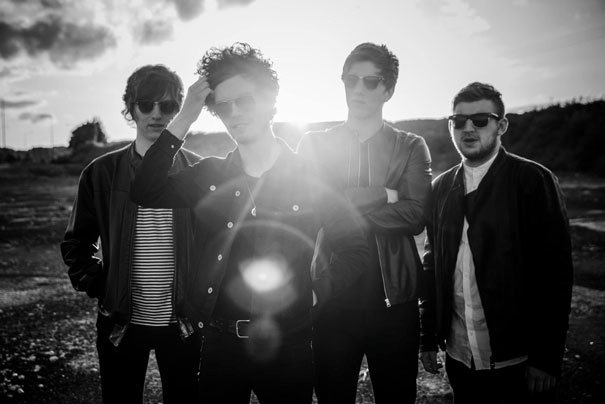 The first anniversary of Quiet Riot will be held at Hodgson's in Beverley on Friday 20th November.
The aim of the evening has been to bring the best local bands to play in Beverley and since last year's launch with the Ming City Rockers, over 40 acts have played at the venue. Quiet Riot has showcased some of the local festival favourites in the town and fans have enjoyed gigs from the likes of Mighty and the Moon, Quicksilver Kings, Happy Endings, Danny Landau Band, Young Jack, Streaming Lights and Cannibal Animal. Many more bands are to follow in 2016.
Every act that has travelled through to play in Beverley has been appreciated and there will be another strong line-up on Friday 20th November with Breeze, The Wayward Suns, The Demi Mondaines from Scarborough and soloist Jackson D.
Breeze have been a very busy band during 2015 with several out of town appearances and performances at all the big local festivals including the Humber Street Sesh, Freedom Festival, Trinity Festival and also Hedfest at Hedon. A national music fanzine also called them one of the top five bands from the Hull music scene and out of more than 200 or so that's not a bad accolade.
Following on from a 2014 in which they supported the likes of Skaters, Drowners and Catfish and The Bottlemen, BREEZE have followed this up in 2015 with the release of their double A-side single 'Same Wave/Can You Get Along?'. Deciding to self – produce this time around, it sees the band finally begin to create the kind of sound that they initially started the band with. With more emphasis on post production, it shows a much more polished and mature progression since their 2014 'Post Youth EP'.
Wayward Suns are a young four-piece band from around Hedon, who met through their music school (MASC) in 2014.
Playing venues and festivals in and around Hull such as Fruit, Adelphi, Welly and The Humber Street Sesh and Tribfest, their energetic performances have surprised a few and impressed many. At this summer's Hedfest event, over 200 people came down to see one of their local acts play at the Quiet Riot stage in the Haven Arms. Expect rapid drums, heavy guitars and punchy bass alongside prominent vocals.
The DemiMondaines were formed in Scarborough in 2008 as a three piece, with guitarist Jon Anderson and Drummer Mark Staton.
After numerous line-up changes, obligatory musical-differences, and alcohol related a stable four piece somehow came together through the haze around 2011, with the addition of Marcus McInerney on Keys, and Belfast immigrant Chris Long.
After spending a year working through material and letting their musical identity develop, the band took to the stage and found that their brand of Rock-rooted, multi-stylistic noise fell on receptive ears.
This took them to the finals of a local Battle of the Bands in 2012.
"We have always taken the approach that no genre is off-limits, whether that be punk, funk, reggae or mainstream pop. If it works, it adds to a song, and it still sounds like us, we're up for it"
The band has spent much of the last couple of years, lost in recording, trying to capture the energy of live performance and gigging around Scarborough, Whitby, Hull, Cottingham, Playing storming sets at both the Trinity Festival and Springboard Festivalin 2015.
Their influences range from Soundgarden, Nirvana, and Queens of the Stone Age to Bob Marley, Seeed, via Labrinth and Pendulum and the band have recently recorded a new EP named "Redemption Hymns"
The show begins with soloist Jackson D who has been described by the NME as follows: 'Stunning vintage sound but now! An experience!!'
The gig begins at 8.30, and the evening continues until 12.45 as the Rebellious Jukebox continues after the headline act concludes at midnight.
Tickets are on the night priced £5  or £4 with advance tickets from Minster Records or the Molescroft Newsagents.