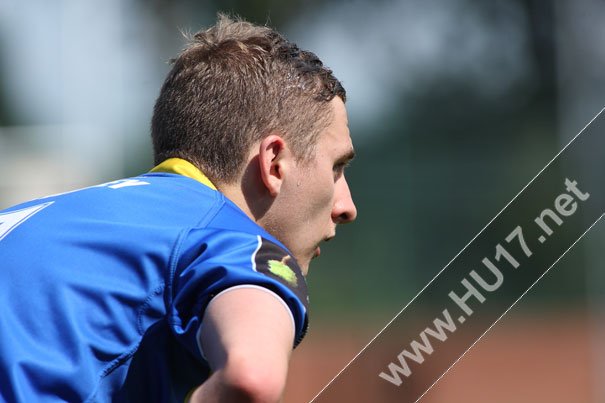 Beverley ARLFC held their end of season awards dinner last Friday evening at the Hodgsons.
It was the second of such events with the club playing back to back seasons in order to facilitate their switch to the Yorkshire Mens League. The evening's awards were as follows:
Jack Howdle (player of the season, supporter's player of the season, chairmen player of the season and man of steel; Jake Hart-Fisher(most improved player of the season); Lewis Poskitt(young player of the season); Jack Humphries(players player of the season, coach's player of the season, leading try scorer);
Lee Stevens (clubman of the season). The Harry Jackson Memorial Trophy awarded to the seasons outstanding moment went to Lewis Poskitt for his chip over the top and regather resulting in a spectacular try from inside his own half of the field.
Meanwhile, club officials attended the end of season review and awards evening for the Yorkshire Mens League at Shaw Cross ARLFC. The presentation reviewed all five divisions plus the merit league and declared Division One (Beverley's division), Division Two and Three to be the most successful and competitive of the divisions. Indeed, Beverley scooped up an award with Pat Howdle being voted
Division One coach of the year. The award being decided by fellow coaches in the division.
The club are likely to hear about the format of next year's competition early in the new year. It was hinted that it will be similar to this year with the 40/20 cup taking place during March and the leagues commencing afterwards in early April. The club intends to enter an 'A' team in the merit league next year.
The club will now take a well-earned rest during the dark winter months, but the important job of fund-raising continues with the annual sports dinner taking place on Saturday 21st November at Lazatts of Cottingham. Tickets priced at £30 and £275 for a table of 10 can be obtained from Ian Pollard on 01482 679444.