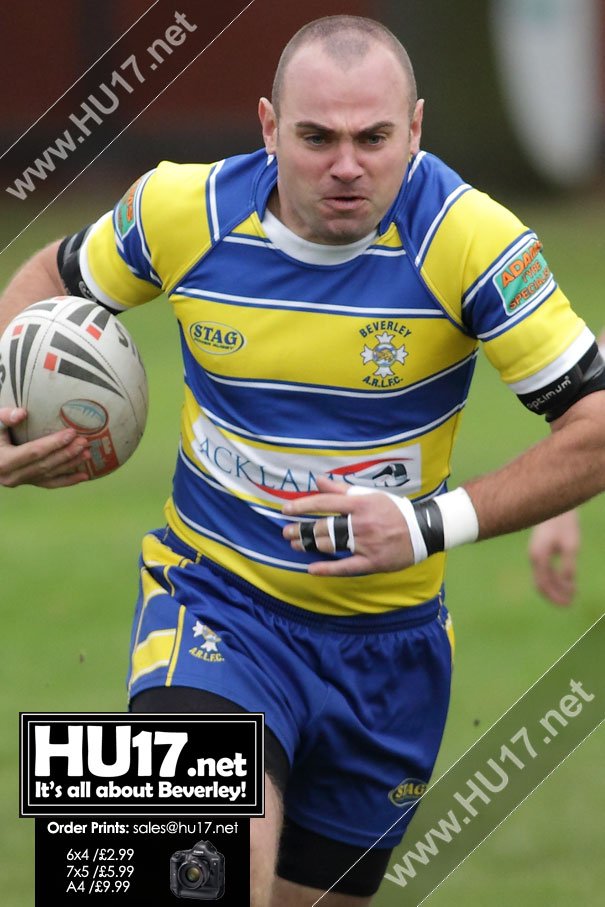 The blue and golds usher in a new era this Saturday when they begin their Yorkshire League Division One campaign at home to Oulton Raiders.
There is a sense of excitement and at the same time a fear of the unknown down at the Beverley Leisure Centre.
Beverley have retained all members of the squad which served them well in the Hull & District League season just finished. At the same time, there have been new faces at training in the fortnight rest period and coach Pat Howdle may well spring a surprise or two when Saturdays team is announced.
The switch to the Yorkshire League has required a step up in the club's off the field operations, but the club has been heartened by the response of local businesses. Two new strips have been sponsored with the Chestnut Surgery(Cottingham), Howdens Joinery, Adams Tyres and the Beverley Rugby League Supporters Club all coming on board. Acklams Coaches will be providing all the clubs transport needs as well as sponsorship.
Little is known about the standard of Saturdays West Riding opponents as will be the case for most of the other sides this season. The Yorkshire League is very much in its infancy and borne out of a drive by the RFL to create one season for the whole professional and amateur game and bringing it under one recognisable structure.
Consisting of a Premier Division and four other divisions is made up largely of sides of sides that have made the switch from the Winter based BARLA ran Pennine league and a few Hull & District League sides. Locally, Scarborough Pirates and Holderness Vikings made the switch two seasons ago and will operate in the Premier Division this year.
Kick off this Saturday is at the later time of 2.30pm as it will be for all fixtures this season.