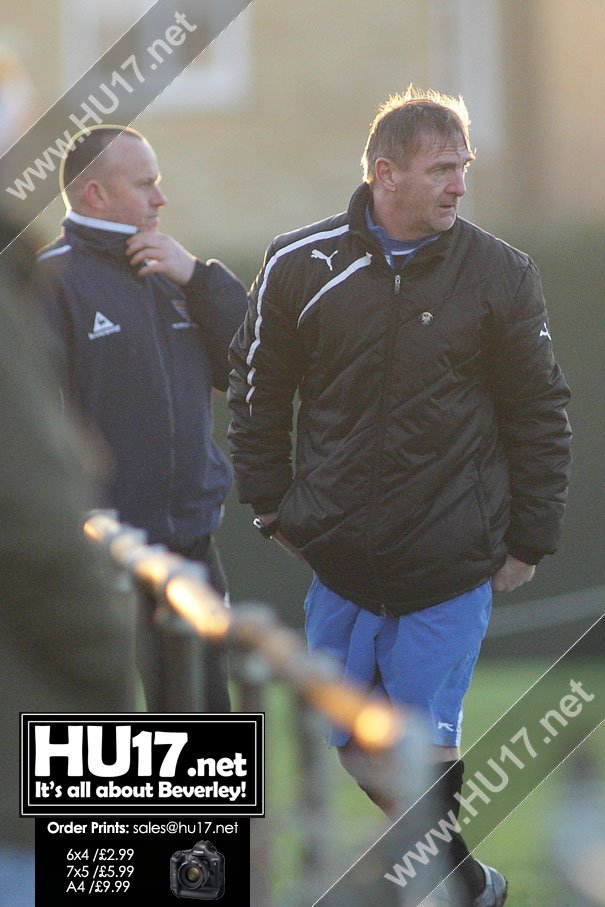 Beverley Town FC were held to a draw by Hedon Rangers in the Humber Premier League this weekend.
Despite creating a number of chances Town failed to capitalise and earned just one point for their efforts.
Hedon Rangers started the better of the two teams and created a couple of early chances which they were unable to convert.
The Champions first response came from a Harry Lomas header that went wide of the goal.
As the first half wore on, Town got into the game but unfortunately lost Shaun Gibson to injury after he went over on his ankle.
Ryan Hirst was unlucky not a to score after his a long range shot saved, the rebound fell to Lomas who forced Rangers keeper into a good save.
Hedon finally took the lead late on in the half with a goal from Matthew Broadley.
Town started the second half the stronger of the two sides and put Hedon on the back foot.
Substitutes Charlie King and Kwadwo Kyei linked up well but King saw his effort miss the target.
With only five minutes left in the match Town got their rewards. A Alex Rookyard floated in t a corner that was headed on by Jonny Ricardo and Ryan Nichols making his first appearance of the season fired home.
Back on level terms the champions pushed for a winner, the chance fell to Lomas who again failed to hit the target.
This Saturday Beverley Town FC will entertain Chalk Lane at Norwood Recreation.
Final Score: Hedon Rangers 1 Beverley Town FC 1