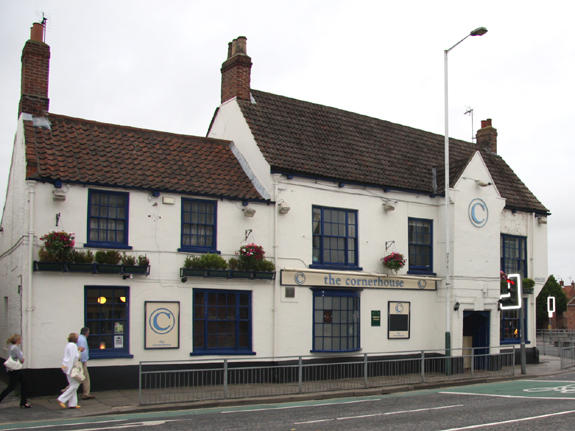 Two pumps and eleven fire-fighters were called to the Corner House Pub in Beverley this morning to tackle a blaze in the kitchen.
Humberside Fire and Rescue Service attended the fire at the pub which, at this point, is thought to have started in a deep fat fryer.
Despite reports that people were seen jumping from windows to exit the building, Humberside Fire & Rescue have confirmed everyone is safe and well.
A source at Humberside Fire and Rescue told HU17.net;
"We are pleased to report no one was hurt in the incident. No one had to jump from any windows."
"After being alerted, we arrived at the scene very quickly. We got an emergency call, and also a member of the public came into Beverley Fire Station to report he had seen smoke."
"A woman and a child were treated at the scene but they are both fine."
"The call came in around 8.45am and we stayed till just after 10.30am. It appears the fire started due to what we think at this point is a fault with the deep fat fryer."
"Inside the pub, the kitchen is burnt out while the pub itself seems OK and I think they will be back open for business shortly."