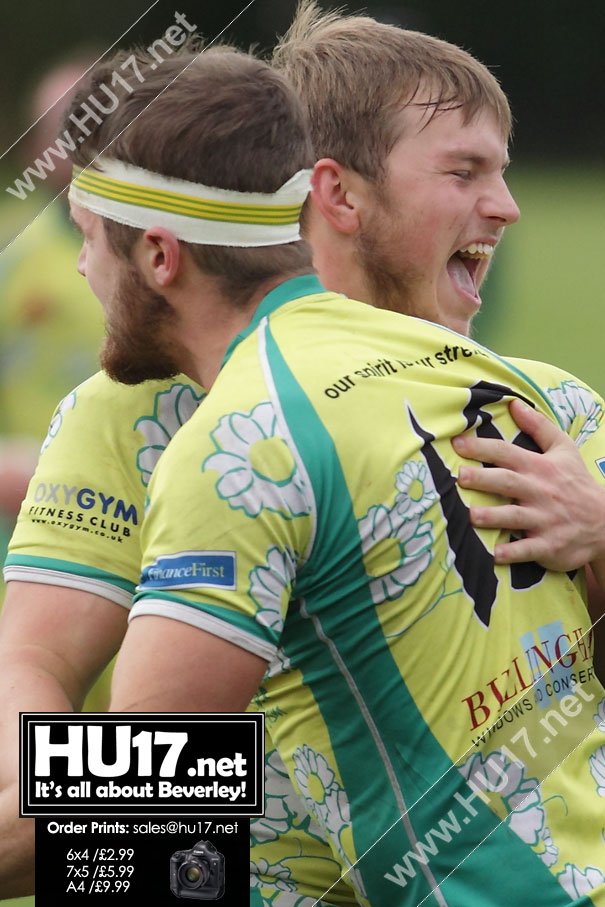 After their fine performance the previous week this was a disappointing day for Beverley. Nor did the final score in any way flatter Billingham. They are a well drilled side capable of running the ball from anywhere and their slick running exposed Beverley's shortcomings alarmingly. There was no lack of effort but some of Beverley's tackling left a good deal to be desired and in attack they struggled to create any penetration.
For Beverley the game was overshadowed by the death earlier in the week of one of their best loved members. Frank Ankrett had been a part of Beverley for longer than most present members have even known the club. As a young man he had played for Broughton Park in the days when they were a top side and he had remained hugely respected in much of northern rugby for both his deep knowledge of the game and, perhaps more importantly, for being the man he was.
As a coach and elder statesman he had given much to Beverley over the years and despite health problems in recent times had continued to do so. His views were forthright but always worth being listened to. A rugby man of the old school he had firm disciplinarian instincts yet at the same time was a man of deep sensitivity and capable of great kindness. His loss will be sorely felt by all who knew him whether in Beverley Rugby Club or not.
Today the side hardly did his memory justice. They started well enough despite conceding an early try by Billingham centre Luke Wilson. For twenty five minutes they dominated the play and enjoyed plenty of territorial advantage without producing anything to show for it. One lovely back move involving Phil Duboulay, Junior Tupai and Richard Bussey almost put Bussey over but generally Beverley lacked the spark necessary to open up the home defence. Billingham in contrast always looked capable of scoring even when running from their own line. They ran everything and their movement was sharp and incisive. It was rugby at its best.
The defining moment came a quarter of an hour before halftime when the floodgates opened and Beverley's day was suddenly over. Ironically it came from a move which started with a blatant Billingham knock-on which went unpunished but ended with a try for full back Peter Evans who converted. After that it was all one-way traffic. From leading 3-0 Billingham romped to 26-0 in less than ten minutes with two further converted tries from centre Chris Hyndman and lock Ryan Kirkbride. Duboulay kicked a penalty for Beverley but at 26-3 the game was realistically all over for Beverley at halftime.
They stuck at it gamely in the second half, particularly up front where the pack won plenty of ball but generally Beverley were a side of bits and pieces. Compared to Billingham they lacked coordination and too many players looked far from fit. Although well aware of Billingham's dangerous backs Beverley regularly kicked the ball straight into their hands.
Beverley lost two of their better players, Lewis Starbuck and wing Mark Harling with injuries and a yellow card for Tupai did not help matters. Bussey in the centre was Beverley's best player. Sam Atiola was a mixture of determined running and wild passing, and Duboulay worked hard without much success to get the backs moving. Billingham however merely carried on where they left off and scores came at regular intervals throughout the half. Wilson, Evans, flanker Dan Burns, Hyndman (2) all went over with Evans slotting four conversions.
A late try for wing Anthony Spence down the left which Duboulay converted brought some consolation for Beverley, and there were spirited performances from young substitutes Rob Vaux and Jake Marin when they came on. Marin in particular put himself about to good effect and would have scored with his first touch had he not been thrown an untakable pass. But generally there was not much joy here for Beverley.
Billingham 59  Beverley RUFC 10 | Reported by John Nursey