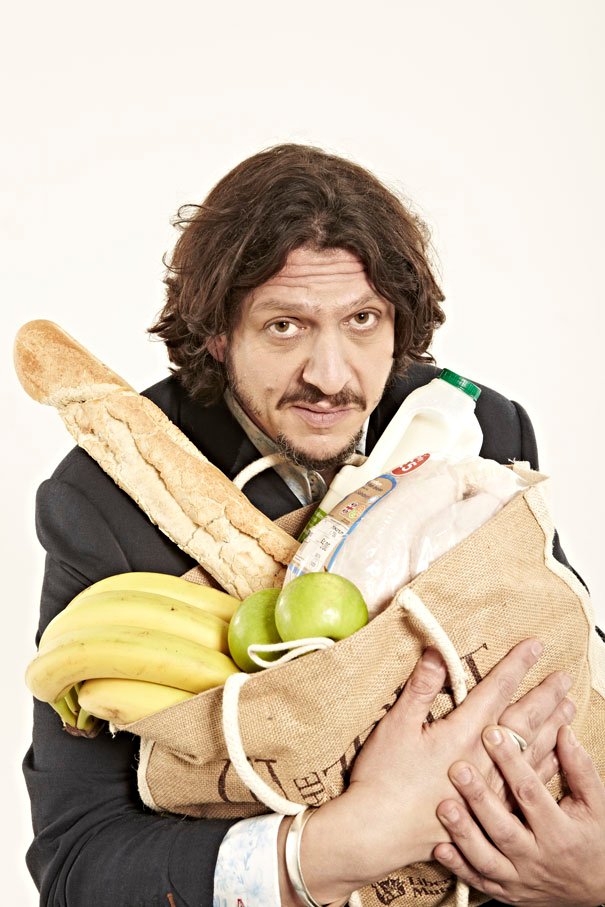 Excitement is building in the town as the final preparations are underway for this year's Beverley Literature Festival. Now in its 12th year, this year's festival promises to be the biggest and best yet.
With 40 events extending over 11 days, audiences will be able to discover the very best in contemporary writing and current debate, with writers, historians and politicians, including Sarah Waters, Tracy Borman and Baroness Shirley Williams. Alongside a lively programme of author events, there are creative writing workshops, children's activities and films covering subjects to delight all tastes. Fiction, politics, history, biography, comedy, food, poetry and drama for the adults, with cavemen, ukuleles, illustration workshops, puppets, magic and creative writing opportunities for younger audiences.
The festival launches on Wednesday 1 October in the company of John Godber, who will be introducing the East Riding premiere of his latest play, Who Cares. On Thursday 2 October, Jeremy Page and Alex Preston come together for the first time to put historical fiction under the microscope, whilst on Friday 3 October, the festival welcomes the outrageous Kathy Lette. The deliciously outspoken queen of comedy will be discussing her new novel, Courting Trouble, in a 'Girls' Night Out' that is open to all – men in touch with their feminine side are more than welcome!
Witness a-holds-barred conversation with two exceptional women authors, Dinah Jefferies & Isabel Wolff, on Saturday 4 October, and discover more about periods of history that have received little attention from contemporary writers. Sunday Times best-selling author, Isabel Wolff, is known for her entertaining romantic comedies, but here she talks about her new book, Ghostwritten, which sheds light on the experience of a young girl interned in a prison camp in Java during the Japanese occupation. Dinah Jefferies draws from her own life experience in her debut novel, The Separation. Set in Malaya in the 1950s, where the author grew up, Dinah skilfully captures a fragile moment of history in a complex and thrilling tale.
Following this, James Booth will be discussing his intimate portrait of Philip Larkin, his colleague at Hull University for 17 years. Larkin's words will be brought to life by actor Mark McLaughlin, who will be reading from his poems and letters.
Also on Saturday, in a distinctly different vein, former crime reporter-turned-best-selling-novelist, David Mark, explores the world of crime – both fiction and reality – with crime writers Mari Hannah and Anya Lipska, under the watchful gaze of former Detective Inspector, Mo Dowdy, from Northumbria's Serious Incident Squad, who will be really 'telling it as it is'.
Sunday 5 October sees Beverley Food Festival taking over the town and, in celebration of this, Beverley Literature Festival is bringing the irrepressible BBC One Show reporter and Masterchef regular, Jay Rayner, to join in the festivities. Jay is not shy of expressing his opinions. Expect something controversial when Jay hits Beverley to give his take on the doctrine of local food.
The festival gears up for Scandi Crime sensation, Tore Renberg, on Tuesday 7 October, who will be making his only UK appearance this autumn at Beverley Literature Festival. Tore will be discussing his latest novel, See You Tomorrow, which reads like a Tarantino film.
Tore is a hero in his native Norway – as a musician, broadcaster and writer – and he will be in Beverley to talk about love, life and death and all things dysfunctional (with some Rock 'n' Roll trivia thrown in).
Back on home ground, Richard O. Smith joins the festival on Wednesday 8 October for a look at that quintessential part of our history – mad dogs and Englishmen (well, pastry chefs and hot-air balloons). Funny man, Richard O. Smith will be entertaining us with the tale of eighteenth-century pastry chef, James Sadler, who became the darling of England by inventing the first ever hot-air balloon. Alongside this, Richard will tell his own story about how he replicated Sadler's first flight, whilst trying to suppress his own personal demons – namely, acute acrophobia – a crippling fear of heights.
Never shy of controversy, leading journalist and Royal biographer, Penny Junor, asks: as the Duke and Duchess announce 'the spare' is on its way, what does this mean for Prince Harry? Timed to perfection, Penny Junor turns her sharp eye on the charismatic prince in her latest biography which she discusses at the festival on Friday 10 October. Described in the past as 'vile' and 'evil' for her biographies, expect some robust debate and lively insights from the best-selling broadcaster and writer as she unpicks the truth behind the many tabloid reports.
There are lots of activities for children and young people taking place at Beverley Library over the weekend of 4 and 5 October, from performances to a ukulele flashmob. Film-lovers can enjoy two special screenings hosted by Beverley Film Society.
On Sunday 5 October, the festival is joined by director, Andrew Sinclair, who will be introducing his famous film adaptation of Dylan Thomas' Under Milk Wood, starring Richard Burton and Elizabeth Taylor, in celebration of the centenary of Thomas' birth. Professor Neil Sinyard is welcomed to the festival on Thursday 9 October to introduce William Wyler's The Heiress, starring Olivia de Havilland. Professor Sinyard will be discussing his biography of the Hollywood director and positioning him as one of the best film directors of all time.
Tickets for Beverley Literature Festival are available from www.bevlit.org, over the counter at Beverley Library or by phoning the box office on 01482 392699.
Beverley Literature Festival is organised by Wordquake, part of East Riding Libraries. It is funded by East Riding of Yorkshire Council and Arts Council England. The children's programme receives additional support from the Beverley Building Society.