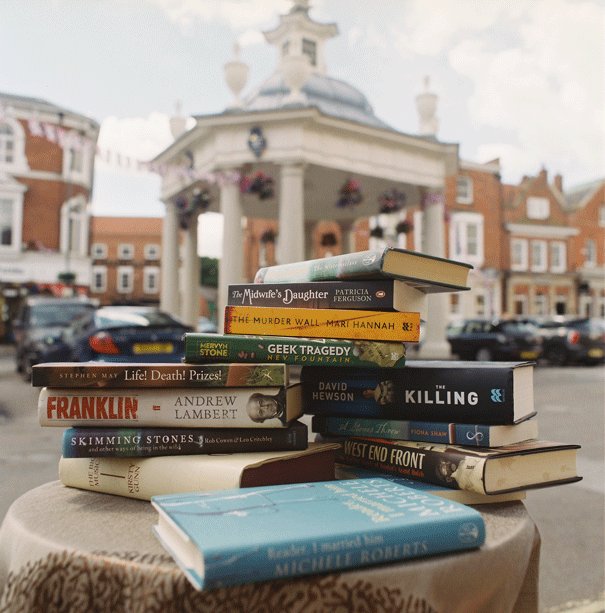 Tickets are now on sale for the Beverley Literature Festival 2014, which will be back in October for the 12th year running, showcasing crime, romance, food, politics, history, storytelling, poetry, magic and music.
This year's programme has over 40 events taking place over eleven days, with a line-up, including Baroness Shirley Williams, multi-award-winning author Sarah Waters, international bestseller Kathy Lette, food critic and journalist Jay Rayner and Norwegian crime writing sensation Tore Renberg.
Dorcas Taylor, Director of the Festival, and director of Wordquake, East Riding Libraries' enhanced literature development project, said:
"We're proud to offer another diverse programme this year. There really is something for everyone, and we want people to come and get involved with as much as possible. It's a very exciting time for the town! We're delighted to be working alongside Beverley Food Festival for the first time this year, and really hope this adds an extra something for foodies and book lovers alike."
This year's festival has been part funded by Arts Council England along with East Riding of Yorkshire Council, and the children's programme is supported by the Beverley Building Society.
Alongside authors, historians, broadcasters, directors and journalists, director Andrew Sinclair will introduce the screening of his classic film Under Milk Wood, and Beverley Film Society will join the Festival again to host the Thursday evening film, The Heiress. Historian Tracy Borman will be returning to the festival to talk about Thomas Cromwell; Larkin scholar James Booth will be talking about his biography on the famous poet alongside readings by University of Hull actors; and authors Dinah Jefferies and Isabel Wolff will engage the audience in a lively discussion on the appeal of historical fiction.
For those who wish to develop their own literary skills, there's a two-day intensive creative writing master class from writer-tutors Anthony Dunn and Helen Cross. Focusing on character development, creating a sense of place in poetry and exploring narrative voice, the workshops will aim to develop and improve writing style through a mixture of taught classes and on-on-one tutoring. There will also be workshops on Scriptwriting with award-winning novelist Jeremy Page, and Romantic Comedy with Rhoda Baxter and Jane Lovering.
However, Beverley Literature Festival isn't just for adults.
Dorcas Taylor added:
"We also have another fantastic line-up for kids this year, transforming Beverley Library and Treasure House into a riot of activity, magic and song."
"We are fortunate to bring spectacularly diverse and talented performers and writers to the festival yet again, and children of all ages can enjoy creative writing, storytelling, one-man shows and workshops on writing for the web, graphic illustration and poetry."
Highlights for children include: Stan Cullimore, former guitarist from one of Hull's most famous exports The Housemartins and author of over 120 children's books who will have the audience writing their own songs and staring open-mouthed at his fantastical tales; Nick Toczek, a lightning-fast one-man show with poetry, puppets, extraordinary magic and storytelling; an exclusive workshop from James Giddings, the man who can even find poetry in an apple; and the return of the renowned Stephen Joseph Theatre Outreach team, inviting the audience to follow Colin the Caveman in his mission to invent the wheel (singing and dancing obligatory).
Older ones might enjoy the Writing for the Web workshop with online expert Katherine Dunn-Mines, or a Graphic Illustration workshop with illustrator and designer Simon from House of Deadleg.
Councillor Richard Burton, portfolio holder for civic wellbeing and culture, added:
"We are very grateful to Arts Council England for its continued support of all our work – not just the festivals, but our lively outreach programme too. We are also delighted to welcome the Beverley Building Society on board. Their generosity has enabled us to bring this year's children's programme alive. I am looking forward to another very exciting and innovative Festival."
Beverley Literature Festival launches on Wednesday 1 October with the East Riding Premiere of John Godber's latest commission, Who Cares. In collaboration with Wordquake and Hull University, the celebrated director will introduce his most-recent play, a Kafka-esque cautionary tale told with characteristic black humour and performed by students from the University's acclaimed drama department.
Tickets go on sale on Tuesday August 26th. For more information and how-to book, visit www.bevlit.org, call the box office on 01482 392699.