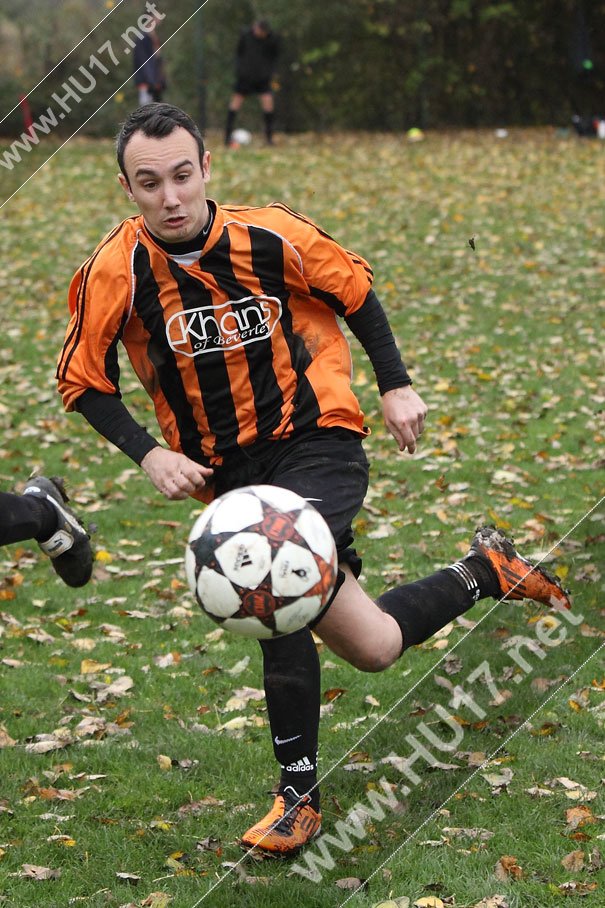 Hodgsons FC claimed all three points as they beat Haltemprice at the Beverley Leisure Centre.
Goals from Daniel Atkinson and a brace from Mike Claxton were enough to secure the points in the East Riding County League.
Speaking to HU17.net after the game Atkinson said;
"This was a good game, I felt as a team we the performance was a lot better than in previous games."
"Haltemprice are near the bottom of the table so we needed to beat them. For me I was just pleased to do my bit and get a goal."
Stew Scott who came close to scoring himself with a improvised volley early in the second half added;
"Mark Richardson bossed this game from the start, he controlled the midfield."
"Our keeper, Vinnie Fleming deserves a lot of credit today he pulled off some very important saves keeping us in the game."
"All in all this was great win against a struggling team."
The Tanners return to action next week have a tough match against Reckitts Reserves.
Hodgsons are now in seventh spot in the East Riding County League and three points next week could see them end the day in the top five of the league.
Final Score: Hodgsons FC 3 Haltemprice 1