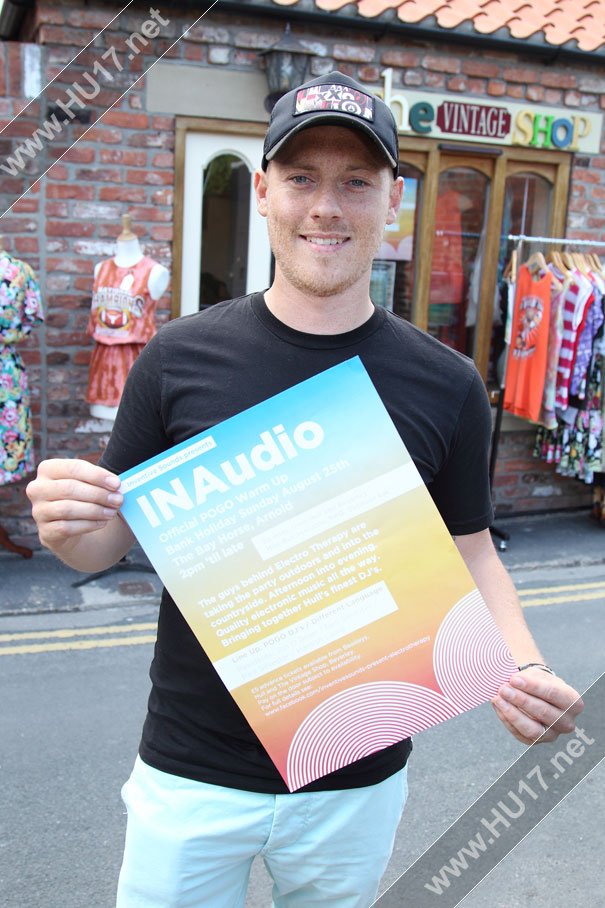 The Inventivesounds DJ's are 4 DJ's from Beverley, East Yorkshire. Neil & Paul Silvester, Jon O'Brien and Hamish Laing.
Having DJ'd at countless venue's in the area for the past 15+ years, playing various forms of electronic music, and more, they quickly established a reputation of bringing an underground sound with their 7-8 hour sets on a pair of Technics SL-1210's and some budget CD decks, to a town predominantly playing chart cheese.
They established a regular event under the guise of ELECTROTHERAPY in 2006 which became the only place to be for a fix of serious beats out of the eye of the mainstream. Playing everything from Downtempo to Drum & Bass, the main focus is on house music in all its forms, Deep, Funky, Tech, Progressive, Minimal, Electro, Techno etc…..with each DJ bringing a different angle to the mix.
Since then, through 2011/2012 they have put on various bank holiday specials at Fusion and Casa bar which have all brought a successful atmosphere and attracted a crowd who want to get up and dance. After not doing an event for a while, they are back with a great new summer event lined up for August Bank Bank Holiday Sunday….. INAudio.
"INAudio felt like a natural progression from where we were, as our tastes always change within the sub genres of the house music we listen to, but the core elements are still the same, great music, good vibes, and sharing the music we love with others."
"We've always known one of the major keys to a good party is the venue, and after searching for quite some time, we've found a great space to lay on a daytime summer session where people can party outdoors in the countryside, just 10 minutes from Beverley and Hull. We scoped out The Bay Horse in Arnold and on recent visits we couldn't resist putting our summer session on here for 2013."
The venue is perfectly suited for people to come and have a beer and enjoy some great music in the sunshine, from 2pm until 10:30pm. There will be a barbeque, outdoor bottle bar and plenty of space to get your groove on, or just chill on the grass space and listen to the sounds. The whole area has a unique mini festival feel about it. There will also be a marquee should the weather decides to turn.
"We're really excited about this event, we have a great sound system, a fantastic venue and have brought together some of the area's best local DJ's and promoters to play for you all. Alongside Inventivesounds you can catch Different Language and the Pogo DJ's do their thing. This really should be a start of something to come in the future!!"
INAudio is the Official warm event for Pogo Presents TOM DEMAC (Live) @ Terrace, Hull.
Despite finishing at 10:30pm, if you want to continue the party your wristband will get you discount entry to Pogo presents Tom Demac at The Terrace, Hull.
We'd love to see old faces and new, so grab your ticket now. Entrance on the door will be subject to availability.
Tickets/wristbands are £5 and are available from:
The Vintage Shop (School Lane, Beverley)
Beasleys (Hepworth Arcade, Hull)
Contact us direct @ www.facebook.com/inventivesounds-presents-electrotherapy
https://twitter.com/Inventivesounds
https://soundcloud.com/inventivesounds
Jon O'Brien (JP Cars) – 07429778593
The Bay Horse
Black Tup Lane,
Arnold, Hull
North Humberside
HU11 5JA