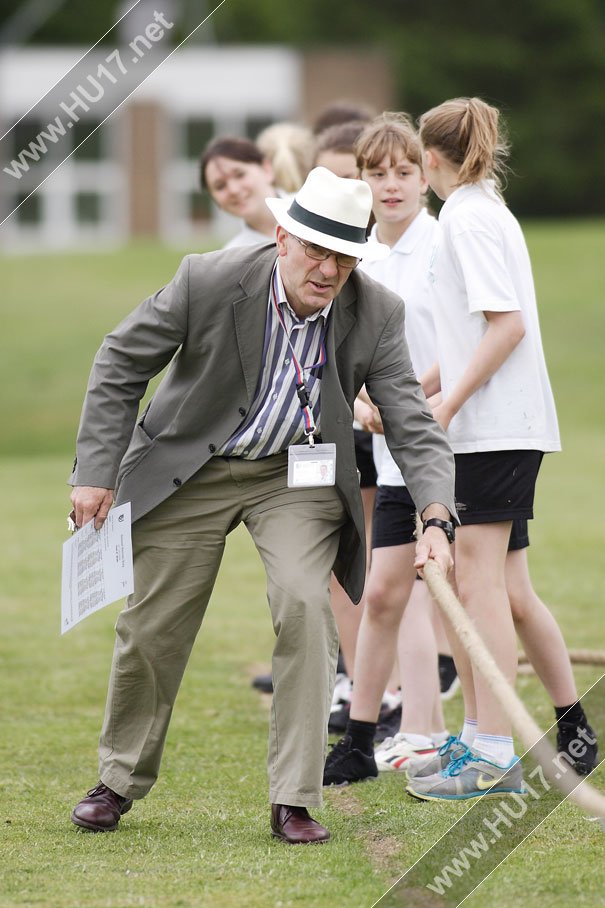 On Wednesday 10th July, students at Longcroft School, Beverley, enjoyed an energetic Games Day – an innovative spin on the traditional school sports day.
Throughout the academic year, students have been placed in eight teams, which were introduced as part of Longcroft's Olympic Legacy and each named after a London 2012 hero, including Jess Enis, Mo Farrah, Sir Bradley Wiggins and Hull's own Luke Campbell. Since September students have competed in these teams and gained points through a variety of sports, including rugby, football, netball, athletics, dodgeball and cricket, which all culminated in Games Day. In addition, forty students also created artwork throughout the day, with pieces based on the event.
Adam King, Curriculum Leader of Physical Education, masterminded the project and explained:
"Activities were divided into for different categories – athletics, gold, silver and bronze – giving everyone an opportunity to choose which they wanted to take part in. This enabled them to select sports at a level they felt comfortable with to ensure the project was totally inclusive. We also embedded a focus on team building throughout the year and on the day itself, as this is a valuable skill for their personal and professional development."
Alongside traditional sports day events like athletics, assault courses, rounders and shot-put, other activities took place such as cricket, volleyball, orienteering and dance. The whole day culminated in a mass-dance, with around 800 students gathering on the field to perform together.
Ian O'Donnell, Headteacher, was extremely pleased with the day: "The behaviour of students was exceptional, as was their enthusiasm for the event. We have fantastic sports facilities and acres of fields – it was great to see the whole site being used in this way. Not only was it a rewarding day for students, but it was also an opportunity staff from different departments to work together – from teachers to admin support, everyone had a role to play in making Games Day a huge success. Congratulations in particular to Mr King and PE Department and a special well done to all of our students who competed in the true spirit of sportsmanship."
When it comes to Longcroft's future Olympics legacy, the school is determined to build continued enthusiasm for all things sporting. Mr King thinks the future looks bright:
"We have many sporting activities throughout the year and compete in a wide range of local and regional fixtures. Thanks to London 2012 and other high profile sporting events like Andy Murray's Wimbledon victory, students are engaging with a huge number sporting opportunities like never before. Their enthusiasm knows no bounds and we're already looking forward to the return of Games Day and more successes of this kind during the next school year."